Professor Emeritus of Biology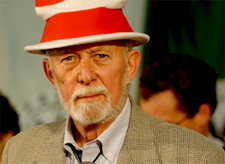 Lynn Miller, professor emeritus of biology, is one of the 'founding faculty' of Hampshire. His Ph.D. (biology) is from Stanford. He has taught and studied at the University of Washington, the American University of Beirut, and the University of Massachusetts Amherst.

His principal interests are genetics (human and microbial), molecular biology, and evolution.