Associate Professor of Hispano Literature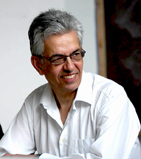 Norman Holland, associate professor of Hispano literatures, received his A.B. in Comparative Literature from Dartmouth College and his Ph.D. in Spanish from The Johns Hopkins University.

He teaches Latin American and Latino/a literature and culture and postcolonial literature. He has published numerous articles on Latin American narrative and film.