Dean of Natural Science, Professor of Earth and Environmental Science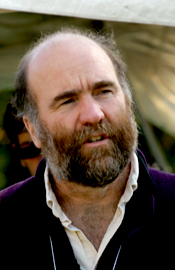 Steve Roof, dean of the school of natural science and professor of earth and environmental science, received his B.S. from the University of California at Santa Cruz, his M.S. from Syracuse University, and his Ph.D. from the University of Massachusetts Amherst.

Professor Roof's teaching and research focus on environmental issues such as climate change, pollution, and land conservation. He and his students travel frequently to Death Valley and the Southwest for climate change field research. Professor Roof also coordinates a climate change research program in the High Arctic for undergraduate students called the "Svalbard REU."

He consciously integrates the scientific, political, and social aspects of environmental problems in his classes and projects. He teaches and supervises projects in geology, climate change, resource conservation, land use planning, geographic information systems, environmental chemistry, and the evolution of scientific thought.