Academic Year 2011/2012 Winners!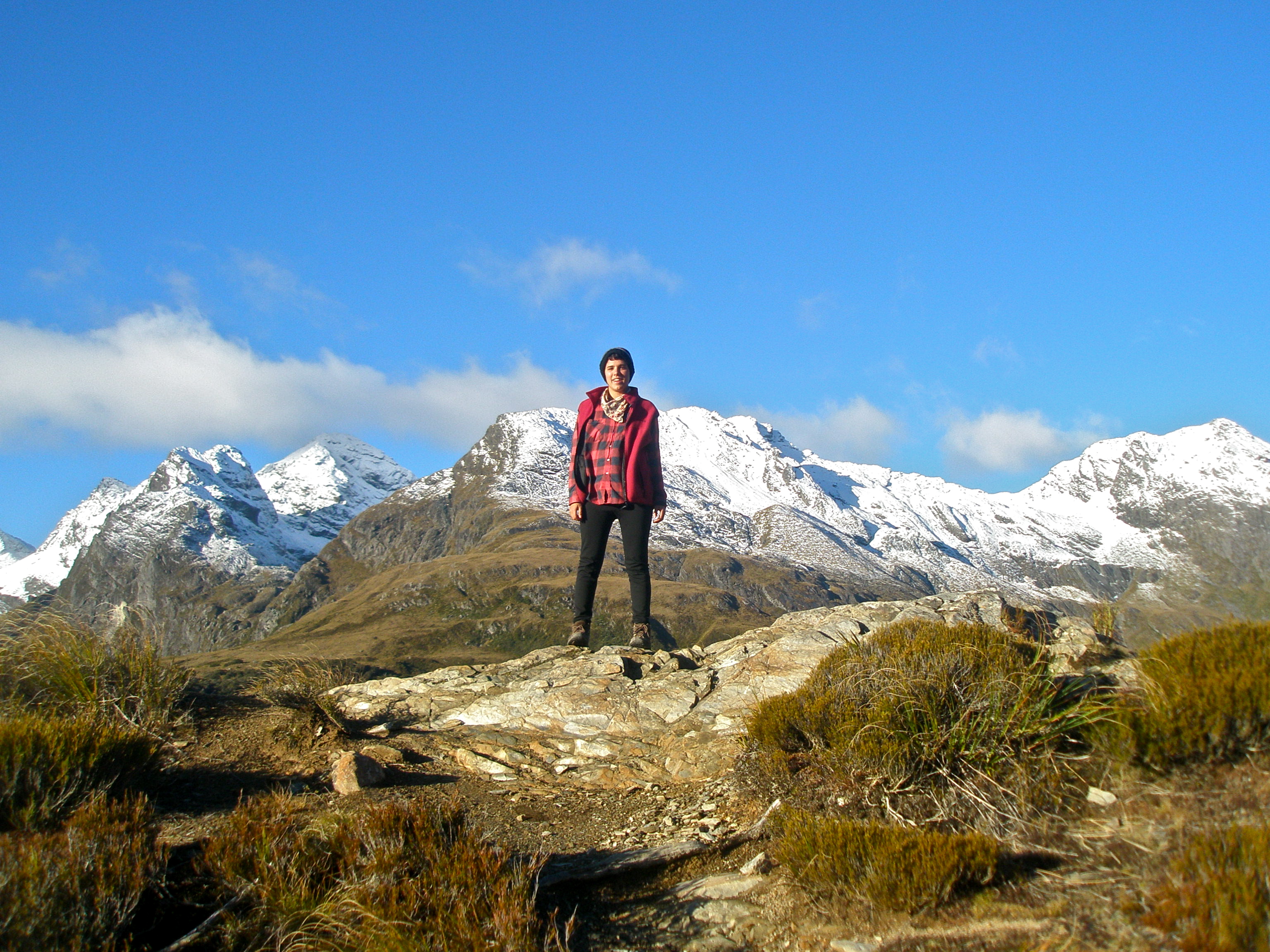 Overall Winner: Nadine Rea  11S
SIT Rainforest, Reef, and Cultural Ecology
in Queensland, Australia Spring'12
"Hiking in Fiordlands National Park, NZ"

Nadine participated in a field study program with the School for International Training in Queensland Australia and then continued her semester through the summer with an internship in New Zealand, where she focused on mycology, the study of fungus.

Nadine's submission was chosen as the Overall Winner of the GEO See(n) Photo Contest AY11-12 by GEO's staff and student workers who felt it captured a sense of adventure, exploration, and interaction with the world beyond the student's everyday classroom experience. Not to mention the beautiful scenery, to boot! Congratulations, Nadine!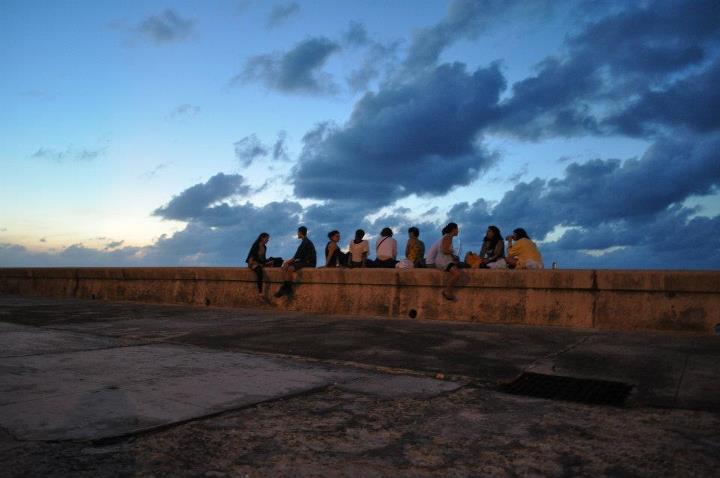 Exchange Winner: Monique Baron 10F
Hampshire in Havana, Cuba Spring '12
El Malecón

Monique participated in one of Hampshire's Signature Exchange programs, Hampshire in Havana, Cuba, during which she completed an independent photography project titled "(Sin) Privacidad", a series of  photographs depicting two multi-generational families living in Havana.

Monique's winning photograph was featured as the spring 2012 Cuba Symposium signature image. Here, she has captured the spring 2012 program participants enjoying a Havana evening together. This image speaks to the unique bonds formed between students discovering new places and new ways of being while studying abroad with one another.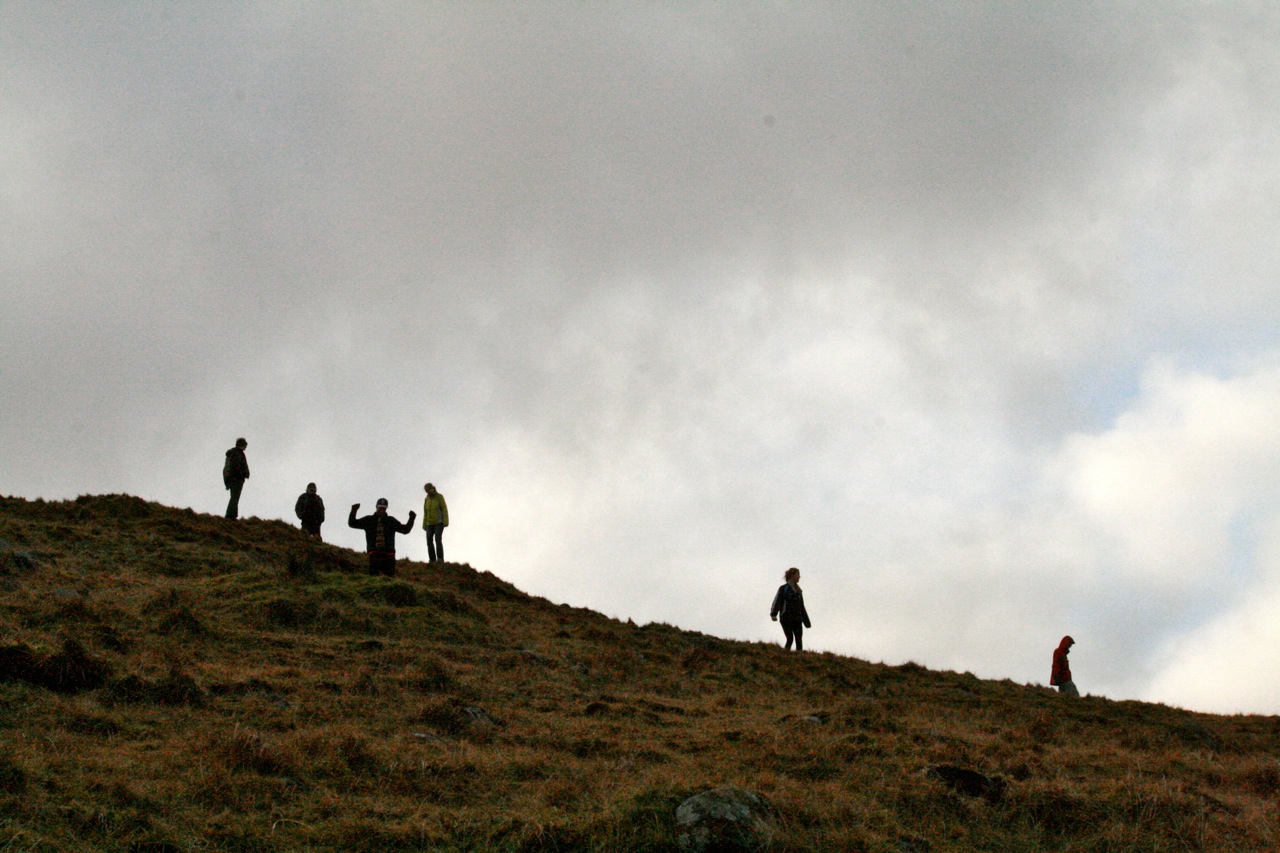 Short Term Field Course Winner: Emma Opitz 10F
The West of Ireland: Land & Landscape Connemara, Ireland January '12
We Climbed Most of the way up a Bog

Students participating in Hampshire College Professor of Linguistics Mark Feinstein's West of Ireland January short term field course learn by seeing firsthand how the "mist-covered mountains, vast boglands, soaring cliffs, and rugged rockbound shorelines" can be astonishingly beautiful and a challenging environment for those who live there to make their living from land or sea.

Emma's photograph demonstrates the course theme with great clarity as students descend from the top of  a visually striking but bare hilltop.

Field Study Winner: Sarah Glasser 09F
American University of Paris
Paris, France Spring '12
View from my apartment, Paris in the Snow

All we have to say is: Ah--if only to have the view from your apartment be Paris in the snow every day! Is there any other way to live?... Alas, only if we study abroad.
To view all of this year's entries:
visit GEO on Facebook
Academic Year 2011/2012 Entry Guidelines
SEE(N) GEO Photo Contest Information (PDF)