Marion Taylor Martial Arts Endowment
Humility, respect, compassion, patience, and inward and outward calmness are words that describe Marion M. Taylor.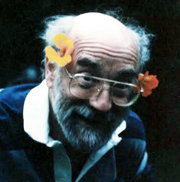 Dr. Marion M. Taylor instructed students in the study of budo for over 40 years. As a godan (fifth degree black belt), he served as the eastern regional manager of Shotokan Karate of America (SKA), Inc. and hosted the annual summer trainings at Hampshire College since 1976. Marion holds senior instructor status in Heki Ryu Kyudo under the tutelage of Kanjuro Shibata XX, the retired bow maker and archer to the Emperor of Japan.
His interest in Japanese culture also led him to study the Japanese language and Zen Buddhism, as well as Iaido (Japanese sword drawing), Aikido, and Shodo (calligraphy).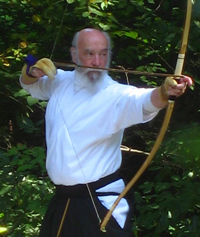 The Marion Taylor Martial Arts Endowment celebrates Marion's legacy at Hampshire and within the broader martial arts community. This endowment will enable the study of budo and budo-related approaches at Hampshire College. The fund will allow for the instruction and integration of the practice of different martial arts forms within an interdisciplinary context. Examples of how the endowment will be used include, but are not limited to, Division II and III student project support, conference attendance, visiting practitioners and scholars, a series of lecturers, films, and symposia/demonstrations.
This endowment will embody Marion's approach to integrating mind, body, and spirit in a trans-disciplinary fashion.

For more information or to make a gift, please contact giving@hampshire.edu.