100 Percent Local Food Challenge at Hampshire College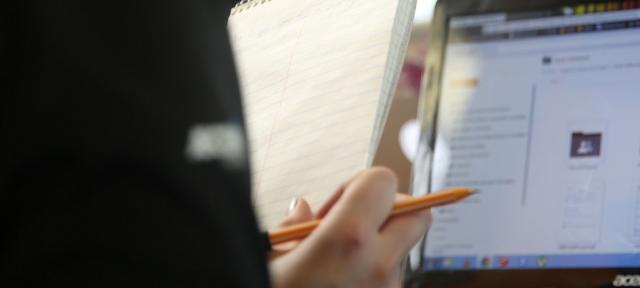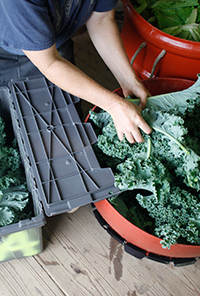 Supported by a Henry P. Kendall Foundation Grant

Hampshire College is going to test the limits of regional sustainable agriculture by sourcing nearly 100 percent of food on campus locally, and a $50,000 grant from the Henry P. Kendall Foundation will support the effort.

Hampshire's 100% Local Food Challenge will draw from the campus farm, and dining service provider Bon Appétit Management Co. already purchases 40 farm shares through the Community Supported Agriculture (CSA) program. But the College aims to get all food from sources within a 150-mile radius, other than a few items such as coffee and citrus that are not local and fish from within a 500-mile radius.

The Kendall Foundation grant will be used through 2014 to advance this mission, enabling the College to build collaborative networks with local farmers and a variety of community agricultural organizations like the Real Food Challenge, Community Involved in Sustaining Agriculture (CISA), Pioneer Valley Grows, and the Food Bank of Western Massachusetts.

"Thinking about the political, economic, and environmental implications of how we produce, transport, and consume food is a good way to get at broader questions of sustainability," said Hampshire College President Jonathan Lash. "This transformation will allow us to elevate the current discourse on sustainable food procurement, reduce our carbon footprint, and ultimately empower our students to be informed leaders in considering the food systems of the future."

Building blocks of the plan have already been developed on campus. Bon Appétit is working with Hampshire to research various opportunities for regional processing and preservation. A range of technologies for expanding the growing season at the College's Farm Center is also being explored.

One of the key long-term projects in the 100% Local Food Challenge is creation of a Center for New England Food and Agriculture at Hampshire College. Using the College's land, curricular innovation, and academic and farming expertise, it will be a collaborative hub for members of the agricultural community and for the Five College consortium. Collaborative research programs, sustainable agriculture apprenticeships, internships, and cross-institutional initiatives will provide a much needed opportunity to bring people together to explore the idea of what it means to source 100 percent of food locally.

"We chose to support this initiative at Hampshire because colleges are key levers for change in the food system," said Kendall Foundation Executive Director Andrew W. Kendall. "They are able to create a meaningful impact on the production and consumption of local food through their purchasing capacity. Longer-term benefits result from the learning and engagement of students, faculty, and the broader community. With the commitment and leadership shown by President Lash and the College's administration, we're thrilled to be able to partner with such an important player in our Route 91 Groundwork area."

The Kendall Foundation's Groundwork Strategy focuses on targeted geographic areas within New England that can be lifted up for others who seek to replicate their success. The Route 91 corridor from Greenfield, MA, to New Haven, CT, is one of the selected areas.

The Henry P. Kendall Foundation is a nonprofit dedicated to building a healthy food system in New England that increases the production and consumption of local, sustainably produced food.
1