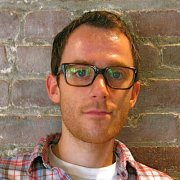 Hampshire alum and screenwriter Will Reiser 99S won an Independent Spirit Award for Best First Screenplay on Saturday, February 25.
His film, 50/50, is a mix of comedy and drama, with a focus on the importance of friendship. 50/50 is loosely inspired by Reiser's own battle with cancer in his 20s.

Read more about Will Reiser in our current online issue of Non Satis Scire >>

Also a winner at the Independent Spirit Awards, the John Cassavetes Award went to the film Pariah, which was co-produced by Sundial Pictures, a company co-founded by Hampshire alum Joey Carey 02F. Carey also served as executive producer on the film.