Monday, April 1, 2013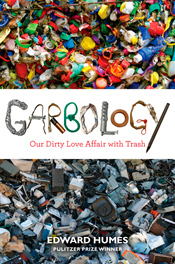 Author Edward Humes 75F asks: "What is America's largest export, most prodigious product and greatest legacy—the biggest thing we make?"

The answer (trash) should be clear from the title of his most recent book, Garbology: Our Dirty Love Affair with Trash. It has been selected from dozens of nominated books as the common reading for Hampshire College's entering class of fall 2013.

Hampshire will send a copy of the book to all incoming students to read over the summer. Then, discussions of the common reading selection, and a campus visit by the author, will be part of new student orientation.
Humes, who is a graduate of Hampshire, is scheduled to speak at the College on August 30.

Author's website >>

Humes is a Pulitzer Prize-winning journalist and the author of 12 nonfiction books. Garbology is his most recent, and the third in a trilogy of environmental books that also includes Eco Barons: The Dreamers, Schemers and Millionaires Who Are Saving Our Planet and Force of Nature: The Unlikely Story of Walmart's Green Revolution.

His other books tell stories of crime, juvenile justice, education, science, and medicine. No Matter How Loud I Shout: A Year in the Life of Juvenile Court received a PEN Award for nonfiction, and Humes's definitive account of a modern-day Scopes Trial, Monkey Girl, received Silver Gavel honors for its depiction of America's evolution wars.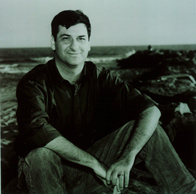 He received his Pulitzer for his newspaper coverage of the military. He has taught writing, journalism, and literary nonfiction at graduate and undergraduate levels, and he has written for the New York Times, The Los Angeles Times, Sierra Magazine, and Los Angeles Magazine.
Photo credit: David Bayles