Monday, August 5, 2013
By Michael Samuels 09F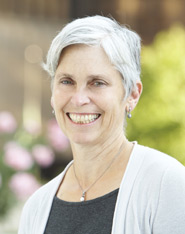 Maud Daudon 73F has a resume that's hard to beat. She has been the chief financial officer of the Port of Seattle, the president and CEO of an employee-owned investment bank, and the deputy mayor and chief of staff for the city of Seattle.

She co-chairs Washington State's Department of Transportation and Seattle's Advisory Committee on Tolling and Traffic, chairs the board of trustees of a sustainable development foundation, and serves on the board of trustees for the Seattle Biomedical Research Institute.

Last year, she became the president and CEO of the Seattle Metropolitan Chamber of Commerce.

She recently decided not to run for mayor.

For Daudon, these positions are "perches" to help the public sector. "I want to bring the private sector to bear on the public sector," she says.

Her current "perch" is perfect for carrying out that ideal. The Chamber has a "triple bottom line," she says, meaning that environmental and social concerns are held as equal to economic ones.

"A stronger community is better for business and better for everybody else," she explains. "It's about not leaving anyone behind in the equation."

Daudon's involvement in these issues began at Hampshire. Her Division III (senior) project was a "John McPhee-style" look at a controversial proposal to build a ski resort in Washington's Methow Valley.

"The project made me think that being in a planning office would be the center of the action," Daudon says. After graduation she moved to Corvallis, Oregon, and became a city planner, but soon realized that she didn't know enough about economics.

While pursuing a master's degree in public and private management at Yale University, she started to look into investment banking. "At that time I thought investment banking was really evil," she says. She discovered that some investment banking works in the public sector - and some investment bankers have a triple bottom line. She soon became one of them, beginning a long and impressive career.

Daudon says she got more from her Division III experience than exposure to what would become her field. "The whole structure of Division III requires a definition of ideas, and the requirement that you're getting other people onboard," she explains.

"I think that is the task of entrepreneurship, encouraging people to get excited about what you're doing, articulating it, and getting people onboard with it."