Andrea Pallaoro 00F and Orlando Tirado 00F's Film "Monica" Examines Trans Identity, Family, and Mortality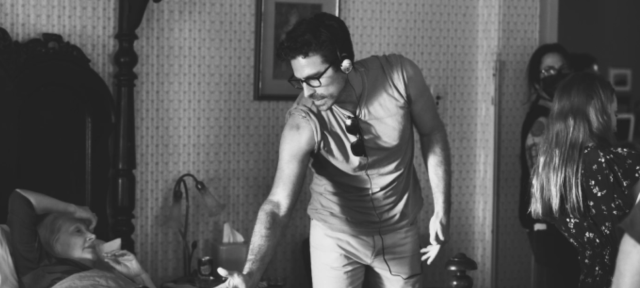 Director Andrea Pallaoro 00F's Monica was co-written with fellow Hampshire College alum Orlando Tirado 00F. The film explores the psychological and emotional journey of a trans woman as she returns home to provide care for her terminally ill mother and reconnect with her family.
After premiering at the 79th Venice International Film Festival in 2022, Monica made its U.S. debut on May 12 in theaters nationwide. Originally written more than seven years ago by Pallaoro and longtime collaborator Tirado, the film's timeliness has only increased as trans rights in the United States face escalating threats and increasing attacks.
"My wish is that through getting to know this character, through feeling what it's like to live in her shoes and to see the world through her eyes, you know, people might feel less afraid because I feel that fear and ignorance is a big motivation for the state of the world at the moment," said Pallaoro in a recent interview on the Golden Globes Around the World Podcast. "My wish is that by becoming less afraid that we might understand better because I really believe that trans rights are everyone's rights."
The film follows the character Monica, played by Trace Lysette, as she returns home after learning that her mother Eugenia, played by Patricia Clarkson, is dying. Shot in a square aspect ratio and filled with quiet, tender moments, the film balances feelings of distance and intimacy with the deftness and thoughtfulness that's become synonymous with Pallaoro's work.
Read more about the film in The New York Times.
Andrea Pallaoro is an Italian film director and screenwriter. He received his B.A. from Hampshire College and his M.A. in film directing from the California Institute of the Arts. His previous works include the short film Wunderkammer (2008) and two feature films, Medeas (2013) and Hannah (2017.
Orlando Tirado 00F is a photographer, screenwriter, and filmmaker. He received his B.A. from Hampshire College. His feature films include Medeas (2013) and Hannah (2017).
Photo courtesy of Andrea Pallaoro via Vanity Fair