Conference Examining Alcohol Policy in the United States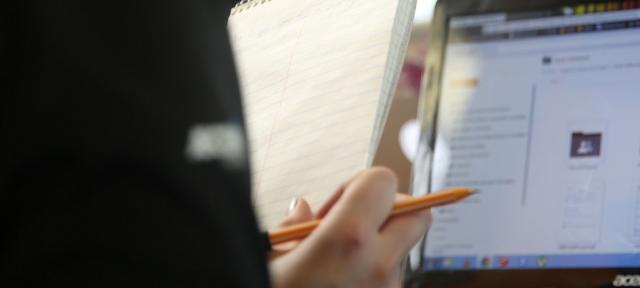 For his Hampshire senior thesis, or Division III, Alex Torpey is using an historical framework to examine cultural and social taboos around alcohol policy in the United States.

By tracing the history of both alcohol use and legal controls in the United States, Torpey's Div III, titled "Breaking Taboo," draws striking parallels between contemporary alcohol policy and antiquated—and commonly regarded as failed—attempts at controlling problematic alcohol use. "Breaking Taboo" examines the current clandestine and increasingly high risk drinking practices of young Americans, where/how/why young people drink and learn to drink, and how our policies have exacerbated the problems they have been designed to solve. Sharing conceptual similarities to successful graduated driver's license programs, Torpey proposes a new set of more comprehensive and effective graduated alcohol policies and drunk driving laws for the U.S.

As chair of Hampshire's Community Council, or student government, Torpey put his academic project to practical use by working with other student government leaders within the Five College consortium (Hampshire, Amherst, Mount Holyoke, and Smith Colleges, and the University of Massachusetts Amherst) to organize a conference to discuss the national issue of drinking on campuses.

The Five College Student Coordinating Board, which Torpey also chairs, organized an April 24, 2009, conference tackling the academic, political and social challenges of alcohol policy and student drinking. Five College students, as well as staff, faculty, and administrators, gathered at Hampshire College in Franklin Patterson Hall for what Torpey hopes will be the first of many conferences, both in the local area and setting a trend nationwide, to discuss the issues surrounding drinking on college campuses.

"Providing robust, accurate, and objective information on the realities of alcohol and educating on the differences between responsible and irresponsible drinking practices is a critical piece for combating the rise of dangerous drinking practices that we currently see not just on our college campuses but in younger and younger Americans across the country," says Torpey.

Div III faculty committee: Hampshire College President Ralph Hexter and Assistant Professor of Legal Studies Jennifer Hamilton (co-chairs); Martha Umphrey, professor of law, jurisprudence and social thought at Amherst College.
1