Division III Profile: Illustrating Geological History for Middle-School Education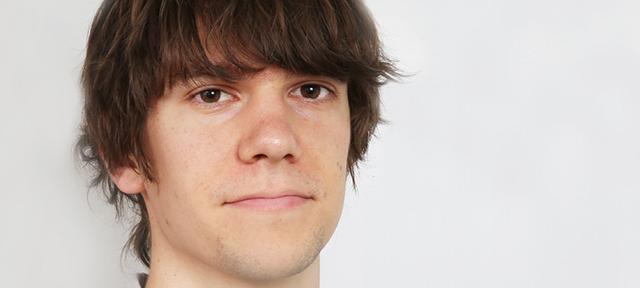 Joshua Reynolds' Division III thesis project presented a unique opportunity, "to take the ideas that kids are reading in a textbook setting and make them visual and easy to understand," he says. Reynolds' Div III combined science and art, in a 160-page illustrated picture book, aimed at middle school-aged children.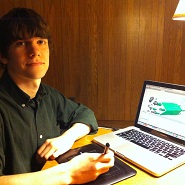 The book, Imagine the Earth, endeavors to explain the natural history of fossil fuels in the context of the earth's entire geological history. It also "touches on issues of climate change and human impact on the environment," Reynolds says.

The support of his Div III committee was crucial. Visiting Assistant Professor of Ecology Noah Charney "was really responsible for getting me to love ecology, and to embrace a style of education focused on observation and questioning rather than lecturing," Reynolds says. Visiting Assistant Professor of Cognition and Education Tim Zimmerman was "great at pushing me to wrestle with how to visually represent tough concepts, like carbon fixation, in a way that resonates with learning theory," he says.

Reynolds printed copies of the book using funds he received as winner of the Earl Ubell Science Information Award, which supports academic projects explaining science to popular audiences through media such as journalism, documentary photography, film, and video. Additional funds were used to create large, full-color prints for his Division III gallery show.

"I was very grateful for the grant," Reynolds says. "It will enable me to continue sharing my work with communities that require an engaging, visual approach to environmental education, especially those lacking accessible scientific resources."
1