Hampshire College Professor Chris Perry Receives Technical Achievement Award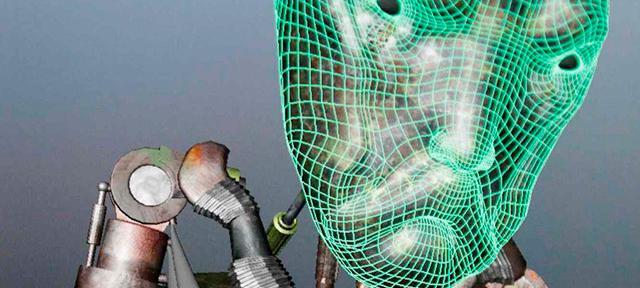 The Hampshire College community is definitely excited about the 2014 Academy of Motion Picture Arts and Sciences awards season.
The Hampshire College community is definitely excited about the 2014 Academy of Motion Picture Arts and Sciences awards season.

Fingers are crossed for alumna Lupita Nyong'o 03F who, after wins at the Screen Actors Guild and Critics Choice Awards, is widely considered a frontrunner for the best supporting actress Academy Award® on March 2 for her impressive work in 12 Years a Slave. And for the inspiring short documentary nominee The Lady in Number 6, as alumnus Jonathan Kitzen 86F is a co-producer.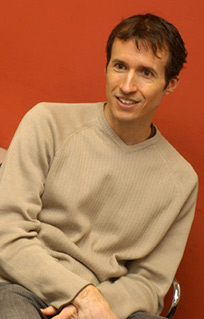 But much of the celebrating on campus is for a member of the Hampshire faculty: Media arts and sciences professor Chris Perry was honored on February 15 at the Academy's annual Scientific and Technical Awards Presentation at the Beverly Hills Hotel.

Professor Perry received a Technical Achievement Award, along with Peter Huang, Hans Rijpkema, and Joe Mancewicz, for their work on the Voodoo application framework. For more than a decade, Voodoo has enabled artists at the visual effects and animation company Rhythm & Hues to generate groundbreaking computer graphics animation and memorable synthetic characters.

In a sense, Voodoo is being recognized for its flexibility and longevity. Achievements receiving Scientific and Technical Awards have demonstrated a proven record of contributing significant value to the process of making motion pictures. Sci/Tech Awards committee chair Richard Edlund noted in an announcement from the Academy that the efforts of the 19 achievements recognized this year by these awards "have advanced not only the art and science of motion pictures, but the work of countless global industries."

Voodoo in particular has certainly contributed to today's movie-going experience. It was the underlying technology used by Rhythm & Hues artists to produce animation for Best Visual Effects winners Life of Pi and Golden Compass as well as at least six other films nominated in that category since the mid-1990s. It has been used for more than 100 feature films, been instrumental in some key industry trends, and far outlasted what its creators anticipated.
Hampshire's Chris Perry worked at Rhythm & Hues in 1995 when he proposed the idea of a new architecture designed to accommodate changes. According to Rhythm & Hues materials, "When he shared this design, his coworkers referred to what he was proposing as 'some kind of voodoo magic.' And thus Voodoo got its name."

Perry was a lead designer and engineer on the project, which he estimates has ultimately been supported and developed by around 50 individuals, including Rijpkeman, Mancewicz, and Huang. The award winners are being recognized for developing the underlying concepts that enabled Voodoo to become an artist-friendly platform for workflows, toolsets, and applications for character animation.

Audiences have seen the results onscreen in "talking animal" movies, animated fur, muscle systems, movement, digital matte painting, creation of digital worlds, and more.

What the Voodoo team created "has worked so long and so well, that's why it's being honored," Perry said. "In this digital era, the life span of most software programs is really short. Here's this tool that I thought would last, at most, six or seven years. And not only is it still in use, it's being used to make 3D imagery of the highest caliber!"

Rhythm & Hues has used Voodoo extensively for 17 years.

As a recipient of a Technical Achievement Award, Perry brings home an Academy Certificate. He can display it alongside the dozens of film festival awards and recognitions that he and his Hampshire College students have captured through Bit Films, an independent animated film company he created to showcase their work, including 2009's The Incident at Tower 37 and 2011's Caldera.

Professor Perry teaches animation courses by building a creative community similar to what he experienced at Rhythm & Hues, and later at Pixar. He brought that concept of team-based collaboration into the classroom when he joined Hampshire's faculty in 1999. His students have gone on to work in industry settings, including Rhythm & Hues and Pixar, and as independent filmmakers.
Interview with Chris Perry on WAMC Northeast Public Radio >>