Hampshire Mourns the Death of Former Professor of Film and Accomplished Producer Lawrence Pitkethly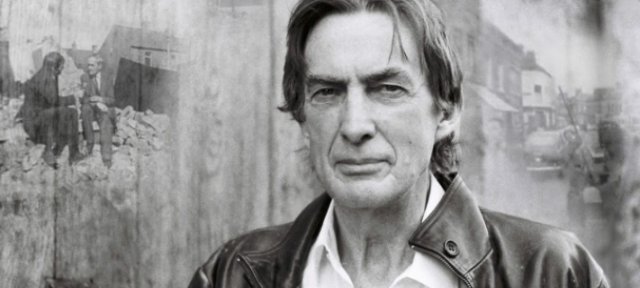 Lawrence Pitkethly, who taught film at Hampshire College from 1973 to 1979, went on to write, produce, and direct multiple documentary series, many through the Center of Visual History in New York City, which he co-founded. He died on February 24.
Before joining Hampshire, Lawrence Pitkethly was a journalist for the BBC, where he notably reported on "The Troubles" from his hometown of Belfast. While teaching at the College, Pitkethly wrote and directed an array of documentaries, among them The New South, four films for the BBC examining the pivotal role of the region in American society and politics.
Former Professor of History Anson Rabinbach recalls collaborating with Pitkethly in the '70s: "I met Lawrence in 1973, when we were both hired as assistant professors at Hampshire College. Occasionally we co-taught a course, which I think was called Philosophies of Liberation from the Marquis de Sade to the Present. We later collaborated on the documentary film New Deal for Artists (1976)."
Pitkethly went on to conceive and develop Voices & Visions, an acclaimed, 13-part documentary on American poets such as Hart Crane, T. S. Eliot, and Sylvia Plath, which aired on PBS in 1988.
He is best known for American Cinema (1995), a 10-part series for PBS, BBC, and Canal Plus that he produced, co-wrote, and co-directed. It focuses on film genres in the U.S., the rise and fall of the studio system, the creation of Hollywood stars, and other aspects of American movies through interviews with an array of heavy-hitting directors, such as Steven Spielberg, Martin Scorsese, George Lucas, Quentin Tarantino, and Spike Lee.
In 1990, Pitkethly helped establish the film department at the American University of Paris. While in France, he completed his final project, Belfast My Love, a 90-minute documentary on the Northern Ireland Peace Accord for ARTE and RTE. He returned to New York in 2015.
Read the whole obituary at Variety.
Photo by Camille Pitkethly
1