Hampshire Names 2019 Commencement Speaker Ericka Hart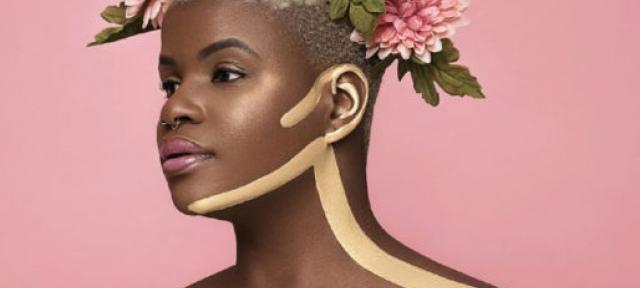 Activist, sexuality educator, and "cancer warrior," Ericka Hart will deliver the keynote at Hampshire's Commencement on May 18, 2019.
A lecturer at Columbia University's School of Social Work, Ericka Hart has helped change the face of sexual health education for children and adolescents with innovative programs that promote frank talk about sexuality across race and gender orientation. A breast cancer survivor by age 29, she advocates access to resources that will equalize treatment of breast cancer for black women, including better access to screenings, timely diagnoses, and state-of-the art treatment.
Hart's work stands at the intersection of some of the most pressing social issues today: healthcare, racism, genderism, and ableism.
She was selected by the College's 2019 graduates, voting on nominees submitted by fellow students, employees, and trustees of the College.
"I work toward bridging the gap of race, gender, and sex," said Hart in a February 2017 interview with the Huffington Post.
 She added, "I feel like a lot of times when people talk about sex, they don't talk about it with race, they don't talk about it with class, they don't talk about it with being able-bodied or disabled."
Hart has also been a featured expert on sexuality, education, and healthcare in national broadcast, print, and digital media, including NBC News, Essence magazine, Elle magazine, and BuzzFeed.
On her website, Hart describes her work as "part of a larger conversation on healing that forces us to see our institutions and systems of care as complicit in the perpetuation of illness in marginalized communities; [they should be] unabashedly centering and sentient such that queer, trans black, brown, and femme voices aren't lost. . ."
Her career in sexuality education began during her years as a Peace Corps volunteer in Wolkite, Ethiopia, after she earned a Bachelor of Arts joint degree in theater and psychology from the University of Miami Coral Gables in 2008.
As a young woman of color who self-identifies as Black and queer, she drew on her academic training, using humor and a relatable style—and, later in her career, performance art—to engage students in learning about HIV/AIDS.
"I think teaching really provides liberation for people and really frees people," Hart said. "So, it was me standing in middle school and high school classrooms, in a small town in the middle of Ethiopia, saying things like 'oral . . . vaginal, like, what's sex?' and the whole classroom erupting in laughter."
Hart also involved local school administrators in "very candid conversations," arguing that sexuality education is important and should be integrated into curricula—and also brought into homes to raise awareness among adults.
After returning to the United States, Hart resumed her work in sexual health education in New York City, designing curricula that employed social media, games, and other age appropriate materials for adolescents. From 2011 to 2014, she worked as an educator and advocate at several leading community nonprofits that serve youth in the city, including the Jacob A. Riis Settlement House and the Union Settlement Association.
At age 28, Hart faced her own monumental healthcare challenge. Diagnosed with bilateral breast cancer in May 2014, she emerged from her illness with renewed energy as an advocate, turning her attention toward black women with breast cancer.
In 2016, she received a M.Ed. in Human Sexuality Education from Widener University and shortly afterward began teaching at Columbia's School of Social Work. There, she updated and facilitated the popular course "Beyond He and She: Exploring the Gender Binary."
Hart has served as a keynote speaker across the country at Colby College and at events including Columbia University's Lavender Graduation, Colby College, and the Philadelphia Women's March.
1