Ken Burns 71F Takes on America's Response to the Holocaust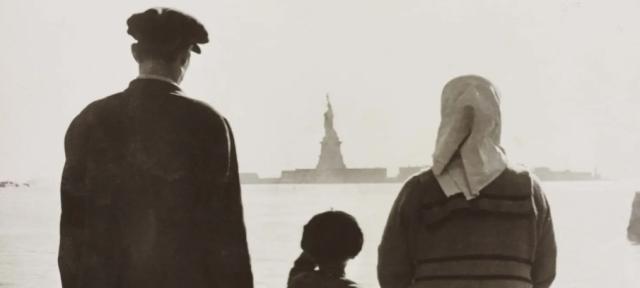 PBS will air the Hampshire alum's newest documentary The U.S. and the Holocaust, which tackles the country's inadequate—and indeed racist and antisemetic—response to Germany's persecution of Jews.
The documentary premiers on September 18 and runs for three nights. In the six-hour film, Burns takes a deep dive into America's past, addressing the ways the U.S. resisted offering sanctuary for families whose lives were on the line.
Writes The New York Times, "Their deaths, the documentary argues, were also a stain on the United States and the foundational myth of its benevolent open door for 'huddled masses' of immigrants and refugees."
Those fleeing Nazism are depicted as facing a period of backlash against immigration caused by the eugenics movement. The film also highlights the parallels between America's past and present hostilities toward immigrants and refugees with clips of the 2017 white-supremacist rallies at Charlottesville, VA, where marchers chanted "Jews will not replace us," and the Jan. 6, 2021, attack on the Capitol, where rioters sported pro-Nazi emblems.
"It's been very eerie to see the past echoing louder and louder throughout the time that we made the film," said Lynn Novick, who co-directed and produced the film with Burns and Sarah Botstein.
Read the entire preview at The New York Times.
Listen to Burns and Botstein discuss their project on WBUR Boston.
Photo from The New York Times via PBS and The Library of Congress
1