Letter from Ken Rosenthal, Interim President: June 20, 2019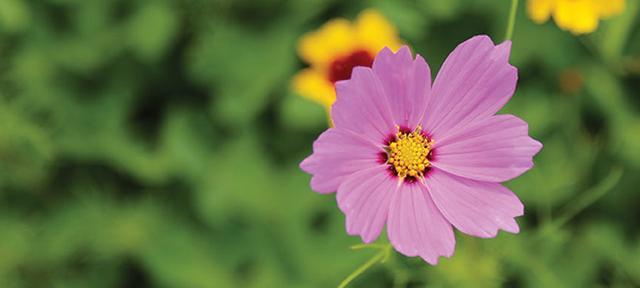 Interim President Rosenthal updates the Hampshire community on securing our future and relaunching admissions to enroll a fall 2020 class 
Dear Hampshire College Community,
At its meeting last month, the Board of Trustees voted to "resolve to admit a class for fall 2020 and proceed with the steps necessary to do so successfully." People have asked, why is the Board confident they can enroll a new class next fall 2020 when they voted four months ago not to accept a full class for fall 2019 and spring 2020? What changed? The answer is, the remarkable, historic outpouring of support this spring from Hampshire alums, friends, and people who believe in our College. We are deeply grateful for the unprecedented energy and giving to secure an independent Hampshire. 
To that end, Hampshire is actively working to:
•  Reinforce our governance and leadership
•  Define and improve our value proposition
•  Restructure our business model so it's sustainable, and continue to operate efficiently and reduce costs where possible
•  Renew our academic program
•  Lead a successful fundraising campaign, one more ambitious than any before, including building our endowment
•  Invest in improving our student experience on campus and upgrading campus facilities to benefit recruitment and retention
•  Continue to participate fully in the Five College Consortium for the benefit of our students and employees
The New England Commission of Higher Education (NECHE) wrote to the College Friday, detailing its expectations that Hampshire make significant progress strengthening areas of our organization, governance, and institutional resources by November (see link to the letter below). We remain fully accredited today and we're confident we have the vision, plans, and time to continue to secure the College this year. We were already aware of areas of need and have been working to address them this spring, and we've made great progress:
Hiring a new president: Our Presidential Search Committee reports we have attracted excellent, highly qualified candidates. The committee has narrowed the field, with the goal of naming a new president this summer. Read the Committee's latest weekly update here.
Planning to rebuild enrollment: We plan to actively recruit students to apply for the fall 2020 class. As we work to secure and strengthen the college's future this year, we're confident we will demonstrate our capacity to graduate a new class.
We are working to rebuild staffing in the admissions and financial aid offices. With pending leadership transitions in both, we are developing a divisional reorganization that will add staff to manage our volunteer ambassador program. More information about how to participate will be shared soon.
In keeping with previous years, the Common Application will re-open in early fall 2019. Starting now, alums, community members, and friends of the College can actively help support recruitment in any of the following ways:
•  Connect with prospective high school and transfer students and families in your network and encourage them to join our mailing list and schedule a campus visit
•  Share positive updates and news stories about Hampshire on social media
•  Use our Refer a Student Form
Achieving our fundraising goals: Hampshire is meeting and exceeding our early fundraising targets: The College has raised a total of $9 million in cash and pledges toward our multi-year campaign, including $4.5 million in cash toward our June 2020 working goal of $20 million. Thanks to many of you, we're seeing historic levels of giving. Hampshire has attracted a record number of donors this year, and doubled both our record for annual fund support in a single year and our monthly recurring donations.
Through the summer, our Board, administration, and advancement team will work together to:
•  Prepare our new president to lead our fundraising campaign
•  Hire a chief advancement officer and other key positions
•  Solicit gifts of all sizes from alums and friends and new sources
•  Re-engage foundations in Hampshire's planning for our renewal and a sustainable future
•  Cultivate external philanthropists with the capacity to make transformative gifts
While our Board is still developing the final campaign plan and goals, the College is planning to raise at least $100 million over the next five years from philanthropic sources and other revenue streams to help achieve financial sustainability. This includes $50 million to keep the College operating and the budget balanced, plus investments in improving the student experience: approximately $30 million to fund campus capital improvements and $20 million for program improvements.
Hampshire is asking major donors for long-term multi-year pledges, to stabilize the College in the short term, then to help fund our campaign priorities including facilities, programs, and endowment.
Strengthening Governance: According to Hampshire's Bylaws, our Board of Trustees has a minimum of 15 trustees and a maximum of 31, with flexibility within that range depending on its operations and needs. Beginning July 1, the Board will have at least 21 voting members, and it will consider voting in new trustees in the coming weeks. Since April 5, under the leadership of Chair Luis Hernandez 70F, the Board has continued to meet weekly via videoconference. Chair Hernandez has ensured that all of the Board's committees continue to operate, building on trustee skills and knowledge. The Board is also strengthening its orientation program with regard to expectations of trusteeship. Finally, Hampshire is actively filling open leadership positions across the College.
In NECHE's recent letter, the Commission encourages Hampshire to reconsider a merger or partnership. As indicated by its vote in April, the Board expects our fundraising campaign will succeed in keeping Hampshire independent.
The College has prepared accreditation-related FAQs to answer questions that students, parents, and others may have.
Thank you for your continued trust in and support of Hampshire. We've seen the results of our approach to lifelong learning, a transformative experience for many of our graduates. Thank you for helping to make this essential education available to future students.
Sincerely,
Ken Rosenthal, Interim President
FOR REFERENCE
NECHE Letter to Hampshire College, June 14, 2019