A Message on the Pittsburgh Shooting from Mim Nelson, David Ko, and Ellen Bernstein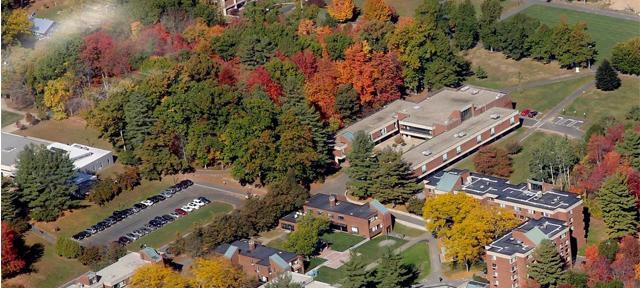 The challenge many of us face today is how best to frame our grief, outrage, and fear in response to these horrifying crimes
Dear Hampshire College Community,
The tragedy at the Tree of Life Synagogue in the Squirrel Hill neighborhood of Pittsburgh claimed the life of eleven Jewish people at the synagogue, and injured others. This crime delivers a message of hate aimed at a people, their culture, and their freedom to assemble peacefully to practice their religion without fear. The perpetrator of this crime sought out these people, trapped them in their sacred space, killed and maimed them, and ruptured their sense of safety in the world.
This follows another shooting last week, where a White Supremacist, failing in his attempt to enter a Black Church, killed two people of color in the Louisville, Kentucky suburb of Jeffersontown. The challenge many of us face today is how best to frame our grief, outrage, and fear in response to these horrifying crimes.
Please join us in a vigil at Hampshire Wednesday evening at 5:30 pm at the Merrill Living Room. 
Hampshire's Spiritual Life Office (Dakin J basement) will be open throughout the week for students, staff, and faculty who would like to speak. Here is the schedule for drop-ins: Monday, 2:00 pm-4:00 pm; Tuesday and Wednesday, 1:00-3:00 pm; Thursday and Friday, 10:00 am to noon.
Donations can be made to the local chapter of HIAS, Hebrew Immigrant Aid Society at: http://www.jfswm.org/donate. HIAS is dedicated to helping refugees find safety and freedom. Jews in general and the synagogue in particular were targeted by the murderer because they participated in a program helping immigrants and refugees.
We offer our most sincere condolences to all. Let us re-new our commitment to work together to make a kinder world, with empathy for all.
With respect,
Mim, David, and Ellen
Miriam Nelson, President
David Ko, Director of Spiritual Life
Ellen Bernstein, Rabbi
1