New Graduate's Div III Uses Her Own Poetry to Address the Western Literary Canon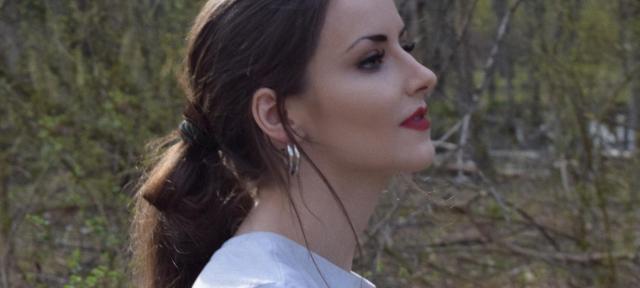 For my Div III, I wrote a collection of poetry in conversation with the Western literary canon — the poems are intimate and personal exchanges with their source texts. I integrated numerous fields of study, such as literature, creative writing, and history: A comprehensive understanding of a specific work necessitates substantial contextual and historical research as well as close observation of linguistic development and literary devices.
I attempted to honor literary tradition in re-creating the specific voices, motifs, and language present in each text while still imbuing my poems with accessibility and modernity. Further, as the Western canon's homogeny is rightfully a point of contention among scholars, I took the liberty of recalibrating its original form, including a variety of additional texts that embrace critical voices and perspectives. This project, as a whole, aims not to condense canonical literature and its interpretations (both academically and personally), but rather to expand existing empirical opinions about the academic and literary purpose of a text (and the canon at large).

Hampshire's interdisciplinary approach was crucial for me to be able to undertake an ambitious project that's multifaceted in form. Using poetry and graphic design to convey analytical readings of a collection of texts, along with their historical context and reason for selection, could not have been accomplished without Hampshire's pedagogical focus on integrative education.

In addition, with the College's Divisional system, I was afforded the time to explore and taper my interests while still accumulating the skills needed to inform my studies. The independence Hampshire cultivates, requiring self-direction and hands-on involvement, rewards one with both confidence in one's work and the competence to succeed post-graduation.

I've increasingly come to appreciate the time allotted in my last year to harness my education and produce something tangible from it, not to mention the attention and support of the wonderful faculty I worked with. The experience of completing a capstone project under the guidance and review of experts has been invaluable.

After Hampshire, I plan to finalize my Div III and, with continued guidance from my committee, transform it into a sculptural book. I also hope to enroll in an MFA program to increase the depth and scope of my studies. Ultimately, I'd like to work directly with youth, either in an educational capacity or within a community.
 
1