Recent Graduate Robert Ditto 17F's Work with the Smithsonian Helped Make Freedmen's Bureau Archives Available to All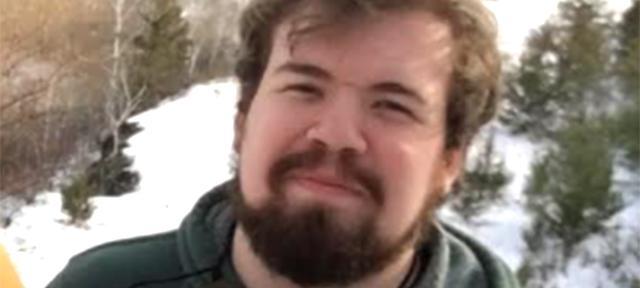 "It's important to pay attention to whose histories get told and how they get told," Ditto said. "So what is discussed and what we decide to put on display is really important."
Recent graduate Robert Ditto 17F came to Hampshire knowing he wanted to focus on his passion for history. When the unexpected disruptions of the pandemic forced Ditto to Connecticut, he needed to quickly find some creative ways to complete Hampshire's Community-Engaged Learning requirement (CEL-2) while still pursuing his passions.
Ditto, who had experience in landscaping and building, decided to volunteer at a local historical society doing repair and restoration work. He also began volunteering remotely for the Smithsonian as part of one of their largest crowd-sourced initiatives, transcribing records from the Mississippi Bureau of Refugees, Freedmen, and Abandoned Lands, known as the Freedmen's Bureau, as well as other historical documents.
The Freedmen's Bureau was a federal agency established near the end of the Civil War to assist formerly enslaved Black people as they transitioned to freedom. The Bureau assisted with various legal processes; helping find family members; food and housing assistance; and more. For decades, however, the records have been difficult to access, requiring historians, genealogists, and family members wanting to simply learn more about their ancestry to travel to distant libraries and national archives to access poorly searchable records, many still on microfilm. The Smithsonian's transcription project changed that for good.
According to the Smithsonian's National Museum of African American History & Culture website, The Museum "collaborated with the Smithsonian Transcription Center to transcribe more than 1.5 million image files from the Freedmen's Bureau records….The Freedmen's Bureau Transcription Project is the largest crowd sourcing initiative ever sponsored by the Smithsonian."
Ditto's Div III history project examined Australian attitudes toward the First World War while the war was going on, both on the homefront and also the experiences of soldiers. One of the reasons Ditto chose Australia? The accessibility of their online records. Ditto feels access to historical documents and primary sources is key to ensuring a robust space for public history to thrive.
"It's important to pay attention to whose histories get told and how they get told," Ditto said. "So what is discussed and what we decide to put on display is really important."
Currently, Ditto is completing work with Americorps around historical preservation work. He hopes to continue his public history work, possibly in museum curation, and hopes to continue to make history accessible and engaging for everyone.
Read more on the Transcription Project via NBC News
1