The Roos-Rohde House: A By-and-for Student Space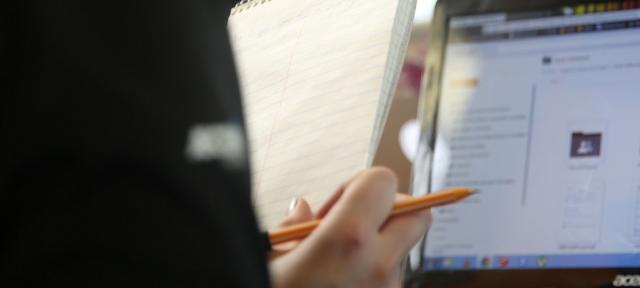 A message from students enrolled in the spring 2013 Design and Entrepreneurship for Social Impact class and students in the Rehamping group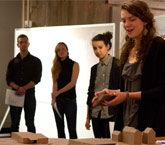 In September 2011, President Jonathan Lash invited students to examine ways they could repurpose and rebuild the barn currently located at the President's house and relocate it to the Hampshire campus.
For the past two years, the Rehamping student group has worked with both the Hampshire community and outside professionals to conceptualize and design a by-and-for student space.

On May 16, our community will unite to break ground on this exciting initiative. The new barn will honor Sig Roos 73F and Ruthie Rohde 75S, commemorating their dedication and ongoing commitment to the Hampshire community. As such, it will be named the Roos-Rohde House.
The Hampshire community recognizes the need for a common gathering space on campus, and thus spawned the idea of a student-run initiative that plans to connect Mixed Nuts and the Community Garden with the barn. Community organizing activities such as the Barn Project allow the Hampshire community to come together around a shared purpose.

Collectively, both students and faculty have created innovative designs that formulate the socially and environmentally friendly space. Embodiments of Hampshire's educational philosophy "to know is not enough" are present all throughout our campus, as the community has had several other opportunities to design and build up areas on campus. The Barn Project represents an extension of this philosophy, and the Roos-Rohde House will perhaps be the most impressive community-built space yet. As opposed to solely studying architecture and design, the Rehamping student group has been practicing and experiencing it by designing with and for the community.

The Barn Project creates potential to foster continued passion and involvement in our campus, and serves as a sustainable project whose benefit will expand to future generations of Hampshire students. Additionally, by connecting two student-run organizations with the Barn Project, we will be able to offer all students a safe place for studying, meeting, socializing, and collaborating. The Rehamping student group has crafted an "editable" building design that can be changed by users to best meet their needs (and considering the many different voices and opinions that make up our unique community).

Hampshire does not have a student center, and we view this barn as just that: a space that would greatly increase the quality of student life as well as add to our sense of community. The Roos-Rohde House will bring together various segments on campus, and will symbolize to prospective students, families, and the wider world the interdisciplinary collaboration on the Hampshire campus.

The breadth of this project has brought students together from all across campus, including designers and artists, activists, gardeners, scientists, foodies, entrepreneurs, architects, engineers, and others collectively imagining this project.

Now, with your help, we can make this project a reality.

Please join us in this initiative by giving a donation toward the Roos-Rohde House of any amount. For more information, visit http://www.hampshire.edu/giving/barn-project.htm
1