Student Entrepreneur Nick Riolo F22 Crafts and Sells Traditional, Hand-Forged Ironwork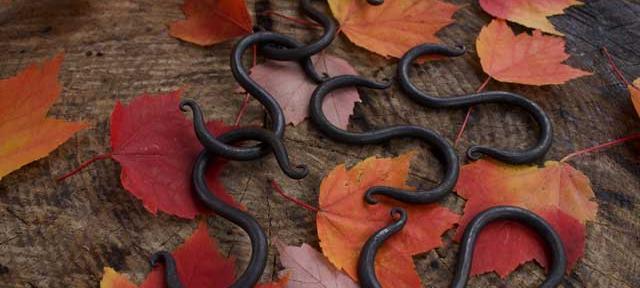 Before college, first-year student Nick Riolo F22 had already turned his blacksmithing passion into a business. Fascinated by the traditions of yesterday, Nick forges artful household items such as hooks, fireplace tools, cookware, and decorations, all influenced by history.
In 2020, Nick started Riolo Iron and Leather, a curated online store where he sells his creations to enthusiasts across the country. An integral part of his business is keeping tradition alive, as he strives to make pieces that will be cherished and passed down to future generations. In his business's mission statement, Nick writes: "I take the history of my craft very seriously, and in a world where few seem to find interest in the techniques and technologies of yesterday, it is important for me to help keep the old ways of my craft alive."
Nick has been a blacksmith for nearly four years now. His interest in blacksmithing began when he started exploring bushcraft, the study of survivalist skills, and developed a fascination with crafting tools for outdoor living. After several months of research, Nick finally fired up his first forge, a hearth used for heating metal, and got to work.
"My following has rapidly grown, and I'm very grateful to have been able to make money doing something that I enjoy," Nick says. With Riolo Iron and Leather successfully taking off, he is spending more time and energy on studying with Glenn Armitage 81F at the Center for Design, and connecting with fellow makers. "In the next few years, I hope to have the opportunity to host workshops and meet-ups, teach classes, and, most importantly, to have the time to focus on continuing to hone my skills." In the meantime, Nick has revived and improved the College's coal forge after years of disuse. 
Originally from Bellingham, Massachusetts, Nick was drawn to Hampshire's academic freedom, seeking a place where he could study a wide variety of subjects and explore his interests, which range from iron-work to science to horticulture and beyond. "I was simply finished with taking the 'required' courses that traditional schools force on students," he says. 
Nick's advice to others in pursuit of their passions? Try new things. "Start with the arts: metalwork, woodwork, leathercraft, painting, tailoring, gardening… Just give something a go!"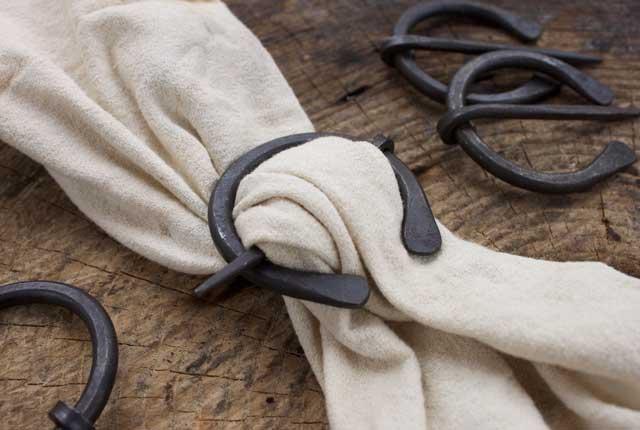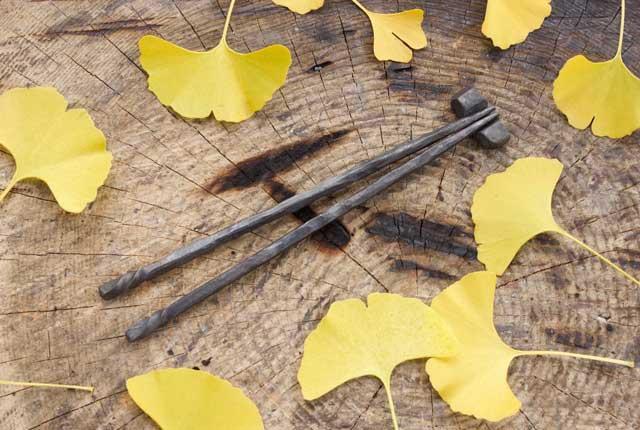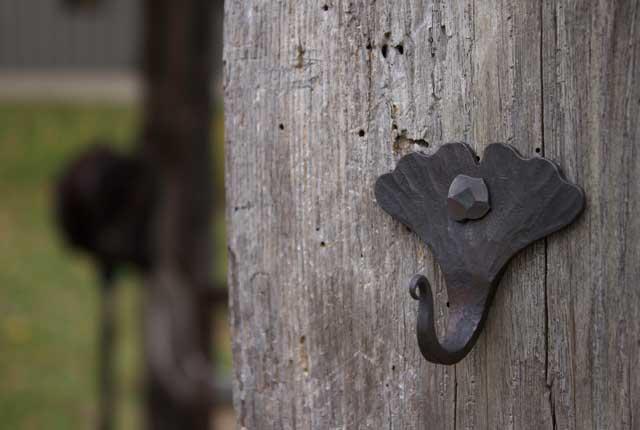 1