Two Hampshire Community Members' Works Featured in The Asian Review of Books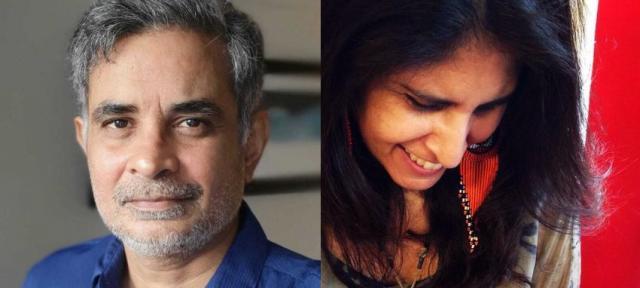 This July, Hampshire Professor Uzma Aslam Khan and Hampshire alum Sandeep Ray 88F both had books featured in the online publication.
The Miraculous True History of Nomi Ali by Uzma Aslam Khan and A Flutter in the Colony by Sandeep Ray 88F were featured on The Asian Review of Books, the only dedicated pan-Asian book review publication. 
Uzma Aslam Khan, associate professor of fiction writing at Hampshire, published her newest novel, The Miraculous True History of Nomi Ali, earlier this year. Set in the British penal settlement of the Andaman Islands during the 1930s, through the Japanese occupation during the Second World War, the book, twenty-seven years in the making, writes into being the stories of those caught in the vortex of history, yet written out of it. Central to the novel, then, are questions of whose histories we believe, elevate, celebrate—and whose we erase. The questions are central also to Uzma's teaching. Her courses offer a global perspective on creative writing and literature, existing at the intersection of art, history, racial justice, and environmental justice, with an emphasis on communities displaced by colonialism and war.
"Striking is the richness of her characters: political prisoners, their jailers, so-called 'Local Borns', indigenous Andaman islanders, British administrators, Japanese spies. Khan has a lot to say…" writes Peter Gordon in his review.
Sandeep Ray's debut novel, A Flutter in the Colony is set in time and temper between the rubber plantations of 1950s Malaya and the anguish-filled years of pre-Partition Bengal. A more in-depth summary of the novel's plot can be read in The Asian Review of Books post. Born off the Straits of Malacca to Bengali-Indian parents, Sandeep Ray grew up in rural Malaysia and then in Kolkata. He received a scholarship to study at Hampshire College and moved to the U.S. to start at Hampshire in 1988. Ray currently teaches at Singapore University of Technology and Design (SUTD), a new university in Singapore established in 2009 in collaboration with MIT where he also heads the Non-fiction Film Lab.
1