When Identity Trumps Self-Interest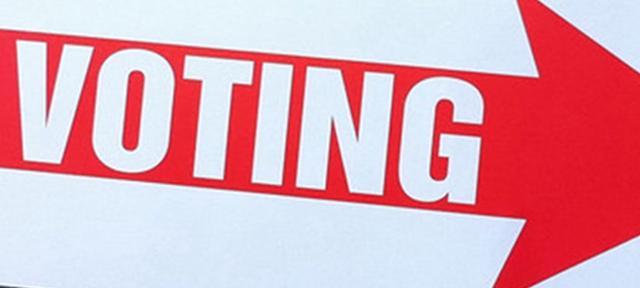 For Olivia Brochu, the political is personal. 
The first germ for what would be her thesis — White Women for Trump: Rethinking Liberal Understandings of Women's Self-Interests — came to Brochu in her high school carpool. A Worcester, Massachusetts, native, she and her best friend often drove to school with her friend's mother.
"I admired her mother and felt close to her," Brochu says. "She'd been able to establish herself in a male-dominated field in a high-paying managerial position. She was confident and independent. Yet this woman used feminist as a dirty word."
How was it that a successful, intelligent woman was also antifeminist?
Fast-forward to the 2016 presidential election. The results perplexed and shocked Brochu.
"How do these women we love wake up in the morning and feel that by supporting a misogynist they're doing the right thing?" she asks.
Her curiosity was further whetted in her Div II class Election Studies. There she learned not only that white women voted for Trump also but that a majority — 53 percent of them — had chosen him.
The class, taught by Will Ryan, codirector of the Writing Center and a faculty associate in the School of Social Science, and Aaron Berman, professor of history, increased her understanding about the intersections of gender, race, and politics.
"I knew after that class what my Div III would be," Brochu says.
Her thesis research reached back decades to white women who opposed the passage of the Equal Rights Amendment (ERA) in the early 1970s. "White women voting against the liberal understanding of their own self-interest is not a new phenomenon," she writes in White Women for Trump. "Throughout American history, white women have worked against the so-called feminist agenda and have done so rationally and with their own self-interests in mind."
As part of her research, she talked with three white female Trump supporters of varied ages and backgrounds in depth, and was surprised to find that the interviewees were comfortable with her and generous with their time.
"Although they may have suspected my politics, they still connected with me on the basis that I was also a white woman," Brochu writes. "The kindness shown to me was perhaps because they felt I could relate to, or understand [them] . . ."
She concluded from the interviews and academic research that white women voted for Trump not despite their gender but becauseof it. A paramount issue for them was safety. The lashing of immigration to criminality and their perceived threat to their status by people of color made them feel unsafe. These unwarranted fears issued in part, Brochu argues, from the overheated rhetoric of the Trump campaign.
Outside the classroom, Brochu gained real-world experience about women and politics by doing a field-study semester in the D.C. office of Senator Elizabeth Warren in spring 2018. Her work was supported by a grant from Hampshire's Ethics and the Common Good Project, which cultivates collaborative, ethical leaders who reflectively engage in creating a more equitable and resilient world.
During Brochu's semester in Warren's office, she served constituents, attended congressional hearings, wrote memos, and researched and drafted policies, among other duties. That position led to a full-time staff job on Warren's presidential campaign, where she serves as a campus campaign organizer. In the future, she plans to attend law school. 
"I'm not sure when I'll apply," Brochu says. "It depends on who wins in 2020." 
1