You are here
Student Outcomes
Hampshire's interdisciplinary and collaborative approach to education produces remarkable results.
Hampshire's pedagogy develops each student's ability to question, research, analyze, write, negotiate, and undertake substantial independent projects, competencies that graduate schools and employers seek in their ideal candidates.
100% of students completed at least two community engaged learning activities (CEL-1 and CEL-2) , which involve combining formal classroom study of a particular issue with direct real-world exposure to that issue in a community setting. 

"To what extent do you agree with the following statements?"*

 

93% of students completed at least one internship, research assistantship, or similar activity. 70% of students completed two or more before their graduation.


65% of our alumni earn advanced degrees within ten years of graduating.


89% of Hampshire alumni report receiving a job offer within one year of graduation.


Top 1% Hampshire ranks in the top 1% of colleges nationwide in the percentage of graduates that go on to earn doctorates.


1 in 4 of our graduates have started their own business or organization.
 




"I gained a head start in my graduate school career by having already developed the ability to think critically after performing my own independent research project at Hampshire. This has allowed me to lead my own research rather than relying solely on the directions of my advisor. I am able to contribute to the study of biophysics with an uncommon uniqueness when compared to my peers who all have fulfilled a very standardized education, and therefore have a very standardized way of thinking."





Isaac Bruss, Ph.D. student in Polymer Science and Engineering at University of Massachusetts Amherst
---
| | | |
| --- | --- | --- |
| "Do you feel that your Hampshire education has shaped or prepared you differently from your current peers?" | | "Please briefly explain how Hampshire has shaped/prepared you differently." |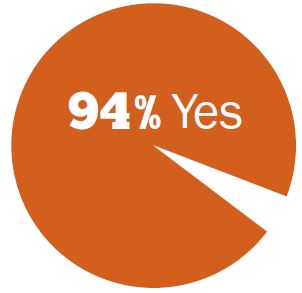 "
I feel that my approach to solving problems and studying situations is a lot more comprehensive and I tend to be more confident than many of my peers in my ability to learn new things and find solutions.
Hampshire demanded a proactive approach to learning and instilled a greater sense of personal responsibility for one's education.
Community, inquiry, justice, and innovation are built into my life in a real way.
"



"At Hampshire I learned to be independent, to think critically, and always to consider the larger effects of my actions. My professors and classmates created a space for me to question and fostered my desire to strive for more. As a litigation attorney, I rely on my training from Hampshire every day when I need to think on my feet and find creative solutions to problems."

Sara Ahmed, a graduate of UCLA School of Law, is an attorney in the Los Angeles office of the global law firm Bryan Cave LLP. Awarded the Coro Leadership in Public Affairs Fellowship on graduating from Hampshire in 2008, she worked in politics and public affairs in New York, with particular interests in prison reform and the deracialization of Muslims

 


 

Graduate Institutions Most Frequently Attended




Columbia University
University of Massachusetts/Amherst
New York University
Harvard University
Yale University
Boston University
University of California/Berkeley
Cornell University
Smith College
University of California/Los Angeles
University of Pennsylvania
Massachusetts Institute of Technology
Northeastern University




"I felt completely prepared for graduate school. Nothing has been able to match the creativity and intensity of my Hampshire education."





Max Holdhusen, graduate student at the Graduate School of Architecture, Planning and Preservation at Columbia University

 

 
*As part of a strategic-planning process, in spring 2013 Hampshire College launched a survey of alums. Via email, the College invited 8,160 alums to fill out an online questionnaire administered by the campus's Alumni and Family Relations and Institutional Research offices. A total of 1,920 surveys were completed, yielding a response rate of 24%.

Note: The percentages in the data are based on the number of responses received for each question.
Custom Ads
---
Colleges that Change Lives
Hampshire College is a member of Colleges that Change Lives, a non-profit organization dedicated to the advancement and support of a student-centered college search process.

"There are two reasons why Hampshire graduates achieve so much. One is the kind of person the college attracts. The other is what the college does for them by equipping them to become their own wide-ranging explorers and connection-seekers." —Loren Pope, Colleges that Change Lives (2006)