NeuroSculpture: The Neural Correlate of Concrete

Previous Ubell Science Award Recipients
The Earl Ubell Memorial Science Information Award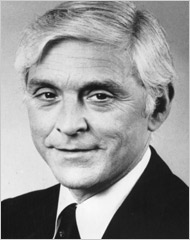 The Earl Ubell Grant program recognizes and supports exceptional student work that in some way seeks to make science, scientific method, and scientific findings accessible to non-scientists and popular audiences. Awards are presented to Division II and Division III student  project with a focus on science and public health reporting; documentary photography, film, and video; and fact-based projects that address aspects of science in general. Student work supported by Ubell awards includes a radio documentary on mental health; sculptures representing neurobiological forms; a study of the reporting of selected medical issues in science news; a study of U.S. alcohol policy with the aim of reforming it; and a museum-style exhibition on global tuberculosis.
Application Information
Award: $300-$800. Awards will be given to support such expenses as travel, conference attendance, book or periodical purchases, etc. Recipients are required to submit evidence of expenses (original receipts) and a short narrative report on the expenses and their relation to the academic work. Funding will be paid to student as reimbursement for project expenses. Award decisions will be made mid-April. 
Eligibility: Grants will be awarded to students whose Division II Concentration or Division III Independent Project in some way seeks to make the scientific method or scientific findings accessible to non-scientists. Examples include science and public health reporting; documentary photography, film or video; and fact-based projects that address aspects of science generally.
Application Guidelines: Please submit, by email only, a 1-4 page proposal that has been crafted carefully with the support of your chair. The application must include the following:
Cover Sheet
Proposal that includes:

Introduction: Describe the purpose of your proposed research. You should demonstrate that you have thought critically about the research and methodology or project plan. State the specific aims or research questions of your project.
Methods: Describe how you plan to accomplish the project or execute the research.Timeline: Describe the proposed time frame for the project and when major milestones begin and end.
Outcomes and/or Implications: Discuss the relevance of this research to the field and implications for future investigation.

Complete budget listing each item, its cost and justification.
A letter of support from your Div II or III chair. 
All application materials should be saved in file formats supported by Microsoft Word and emailed to James Miller, School of Cognitive Science: jmiller@hampshire.edu.  Applications will be read by several screeners.
Earl Ubell began his career at the New York Herald Tribune as a messenger and rose to science editor, a position he held from 1953 to 1966 before transferring to the then-new medium of television. He was health science editor for WCBS-TV from 1966 to 1972, and from 1978 to 1995. He served as the news director for WNBC-TV News from 1972 to 1976.
Ubell covered such notable events as the first Sputnik flight in 1957 and the first U.S. manned space flight in 1961. He carried out scientific research at major laboratories, and was the author of eight books (one co-authored). His numerous awards for journalism, medical reporting and science writing include an Emmy in 1970 for the New York area of the National Academy of Television Arts and Sciences and the Donald Salmon Award for significant contribution to development of the arts in that same year. Ubell died in 2007 at age 80.
Hampshire College alumnus, and the son of Earl Ubell, Michael C. Ubell 70F established the grant program in honor of his father.
If you are looking for a different kind of research grant, visit CORC's Fellowships, Grants, and Scholarships page.
NeuroSculpture: The Neural Correlate of Concrete

Previous Ubell Science Award Recipients