The 17th Annual Eqbal Ahmad Lecture will be given by #BlackLivesMatter co-founders Patrisse Cullors, Alicia Garza, and Opal Tometi on Monday, March 30, at 4 p.m.
Their talk will be held in the Robert Crown Center and is free and open to the public.
Previous Eqbal Ahmad Lecturers include Kimberlé Crenshaw, Kofi Annan, Edward Said, Noam Chomsky, Arundhati Roy, Seymour Hersh, and Tariq Ali.
History of the Lecture Series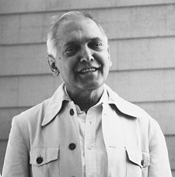 The annual Eqbal Ahmad Lecture honors the teaching, scholarship, and activism of the late Eqbal Ahmad, who was a longtime Hampshire College professor.
Professor Ahmad's faculty colleagues, former students, family, and friends from around the globe have joined together to make this lecture series a continuing celebration of his life and work.
---

Video Archive of Previous Annual Eqbal Ahmad Lectures:

Civil rights lawyer and activist Michelle Alexander—author of The New Jim Crow—delivered the 15th Annual Eqbal Ahmad Lecture, a talk entitled, "Mass Incarceration in the Age of Colorblindness."
Watch video »

The speakers for the 14th Annual Eqbal Ahmad Lecture were international security studies scholar Paul Amar, as well as Egyptian activists Mozn Hassan and Kholoud Saber.
Watch video »

The speakers for the 13th Annual Eqbal Ahmad Lecture were prominent Israeli journalist and author Amira Hass, and Karma Nabulsi, University of Oxford lecturer and a former PLO representative at the United Nations. Watch video »

For further information, please email jlcPR@hampshire.edu.