Professor of Psychoanalysis & Clinical Psychology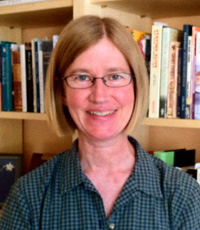 Annie Rogers, professor of psychoanalysis and clinical psychology, received her B.A. from Webster College and her Ph.D. from Washington University. She comes to Hampshire after fifteen years of teaching and doing research at Harvard University.

She has conducted studies on a range of topics including the psychological development of girls; ego and moral development in both genders; and the ways trauma and its repetition shapes development for girls. This research has been supported and funded by the Lilly Foundation, the Spencer Foundation, the Harvard Medical School, the Fulbright Association, and the Radcliffe Institute for Advanced Studies.

She is the author of A Shining Affliction; Women, Girls and Psychotherapy: Reframing Resistance (co-edited); Charlie's Chasing the Sheep (editor); and The Unsayable: The Hidden Language of Trauma.

A watercolor painter and published poet, she lives in Ireland during the summers. Dr. Rogers is currently engaged in becoming a Lacanian psychoanalyst.