Professor of Childhood Studies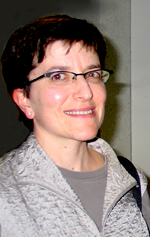 Rachel Conrad, professor of childhood studies, has an A.B. in English and American Literature and Language from Harvard University, and a Ph.D. in Psychology from the University of California at Berkeley.
She is interested in exploring ideas about childhood and youth through the convergence of psychological, social, and literary analysis.
Her current work explores adults' conceptions of children's subjectivity in twentieth century American poetry, both poetry about childhood and poetry for children.
She is on the steering committee of the Critical Studies of Childhood, Youth, and Learning program.
Professor Conrad will be on a leave of absence for fall 2015.
Custom Ads
+

–

Fictions of Childhood
+

–

Youth/Poets
+

–

Childhood and Time
+

–

Poetry and Childhood