Application Deadlines

Spring 2015 Program
Friday, October 10, 2014

Fall 2015 Program
Friday, March 6, 2015
Ma Vie Parisienne
Watch Parimal Satyal 08F's video blog from Paris while studying at Sciences Po, Paris campus, during the fall of 2010.
Program Availability: Fall Semester, Spring Semester, or Full Academic Year
Through Hampshire College's institutional relationship with the Institut d'Etudes Politiques (Sciences Po), students have the opportunity to study in France.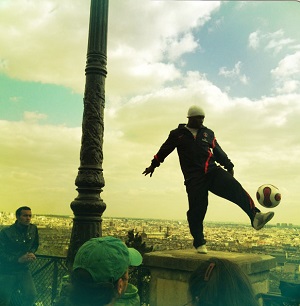 Photo by Emma Ogiens 09F, Spring 2012 Program Participant

ABOUT THE INSTITUTE D'ETUDES POLITIQUES (SCIENCES PO)
Sciences Po is an international center of excellence for teaching and research in the social sciences, with a commitment to understanding the contemporary world through an international perspective.
Though the main campus is in the heart of Paris, there are six other campuses in cities around France that specialize in certain areas of the world. In Dijon, the curriculum is concentrated mainly on the Eastern European state of the EU. In Menton, located on the French Riviera, students focus on the Middle East and the Mediterranean. The Franco-German campus in Nancy offers a tri-lingual curriculum (French, English, and German) in the Lorraine region. The Ibero-American campus in Poitiers focuses on Spain, Portugal, and Latin America with courses in French, Spanish, Portuguese, and English. The Euro-Asia campus is located in the harbor-city of Le Havre on the coast of Normandy, and concentrates on an understanding of world issues concerning both Europe and Asia. Reims, the newest campus in the north of France, is located forty-five minutes by high speed rail from Paris and focuses on transatlantic relations. Eligibility and specific language requirements differ for each campus. To learn more, download the latest exchange program description and course catalogue found on Sciences Po's website.
Sciences Po's international student body plays a central role in the university's learning community. Each year, more than 400 students from over 55 nations enroll in the Programme International, which is an integral part of Science Po's Premier Cycle, the regular undergraduate program. In the educational tradition of Sciences Po, the Programme International provides students with a broad grounding in social sciences, emphasizing comparative studies in an international context. Students participating in this program are considered full-time students. They take part in a fully-integrated curriculum with the Sciences Po's home students. 
Sciences Po's main campus in Paris offers courses conducted in French and English. Students can enroll in the English Programme (all courses conducted in English), the French Programme (all courses conducted in French), or the English and French Programme (a combination of courses conducted in French or English). To learn more about taking courses in French or English or about which courses are available in which language, download the latest exchange program description and course catalogue found on Sciences Po's Web site.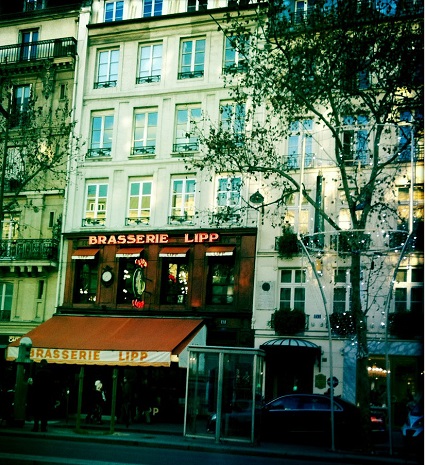 Photo by Emma Ogiens 09F, Spring 2012 Program Participant

ELIGIBILITY AND PREREQUISITES
This exchange is open to qualified students who are in good academic and behavioral standing; however, it is based on a balance of exchange. Detailed information on Hampshire eligibility requirements and policies is available under the Eligibility Requirements in the Exchange, Field Study, and Short-term Field Course section of the Hampshire College Handbook.
Students should complete at least 4 semesters of undergraduate studies prior to enrolling in the International Program at Sciences Po. In addition, students wanting to take some or all of their courses conducted in French must have completed the equivalent of at least four semesters of college-level French, preferably more.
International students (or students without U.S. citizenship) should contact the GEO program advisor for Sciences Po well before applying to figure out how visa regulations will affect their situation.
TERM DATES
Fall Term: August-December
Spring Term: January-May
HOUSING AND MEALS
Students are responsible for arranging their own accommodations. Sciences Po's international office can assist and advise students in finding housing.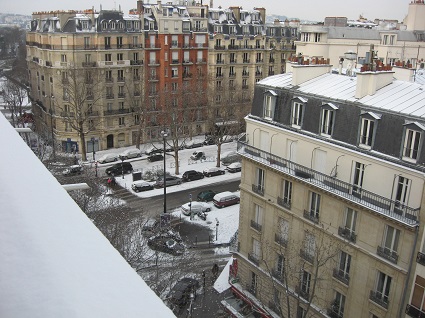 Photo by Sarah Glasser 09F, Spring 2012 Program Participant

PROGRAM COSTS
Students pay tuition fees to Hampshire College. Students are responsible for housing and living expenses while in France. A travel stipend may be awarded through GEO to offset the cost of airfare.
HOW TO APPLY
Applying to a Hampshire Exchange Program: Application instructions, requirements, and procedures.  
Students are required to meet with the GEO program advisor for this exchange program before submitting an application.
QUESTIONS? WANT MORE INFO?
If you plan to apply or have general questions about this program, please contact or stop by the global education office.

In addition, the global education office has experience reports from students who have previously participated in this program in the GEO resource library. Stop by during open hours to read them at your convenience.

Below you'll also find contact information for a faculty area specialist who works in similar academic fields of study as this program.

GEO PROGRAM ADVISOR
Katie Irwin
kirwin@hampshire.edu

AREA SPECIALIST
Jim Miller
Professor of Communications
School of Cognitive Science
413.559.5510
jmiller@hampshire.edu
Application Deadlines

Spring 2015 Program
Friday, October 10, 2014

Fall 2015 Program
Friday, March 6, 2015
Ma Vie Parisienne
Watch Parimal Satyal 08F's video blog from Paris while studying at Sciences Po, Paris campus, during the fall of 2010.