Shelley Johnson Carey 72F, alumni trustee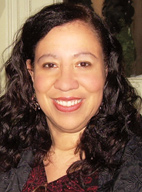 For many years, I viewed my Hampshire College education through a rearview mirror. I would think about my classes and professors when I updated my résumé, but I never truly reflected on all that I'd gained from attending the school.
Now, as the editor of Peer Review journal, published by the Association of American Colleges and Universities (AAC&U), I think about Hampshire often as I research and write about the best practices in higher education.
AAC&U's mission is to promote liberal education for all students, measured by the attainment of essential learning outcomes and delivered through effective high-impact practices.
Since the first student's hand-painted VW bus rolled onto campus in fall 1970—almost 40 years ago—Hampshire was ahead of the curve in offering many of today's most valuable teaching and learning tools. For example:
Schools across the country are now promoting the use of portfolios to collect student work and assess academic growth. Hampshire has used student portfolios since its inception.
Many campuses currently embrace learning communities that involve students with big questions. The Hampshire campus has always had formal and informal learning communities that take on the big questions of society—our motto, Non Satis Scire (to know is not enough), embodies this kind of thinking.
Capstone projects are now accepted as one of the most effective means of helping students integrate their academic interests and knowledge. All Hampshire graduates—from 70F to our most recent graduating class—have benefited from this type of culminating experience through design and completion of their Division III projects.
Hampshire's innovative model of education is as relevant and effective now as it was at its founding.
"Because a Hampshire education deepens students' abilities to learn and connect, Hampshire alums draw upon the fruits of these lessons many years after graduation as we navigate life's challenges and rewards."