Friday, August 24, 2012
A new scholarship and endowment at Hampshire College will provide funding for undocumented students accepted into the school.

The endowment was created to provide upwards of $25,000 in financial aid per year to assist students with undocumented immigrant citizenship status who have been accepted into Hampshire. These are students who were brought to this country as babies or young children and attended U.S. schools, but, since they were not born here, do not have official citizenship status.
---
How to make a gift to this fund
Hampshire's scholarship endowment for undocumented students is funded solely through gifts from private donors who wish to support students who were brought to this country as babies or young children, who have attended U.S. schools, and who wish to continue their educations but are ineligible for federal financial aid.

We have received questions asking how one might contribute to this scholarship fund. Anyone who would like to do so can donate online at giving.hampshire.edu. From the drop-down menu next to Fund Designation, select Undocumented Student Scholarship. To make a gift by check, you can send it to Hampshire College, Office of College Advancement, 893 West Street, Amherst, MA 01002. Please note in the memo line that your gift is for the Undocumented Student Scholarship fund. Thank you.
---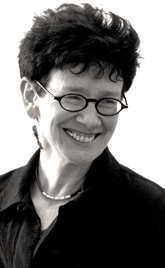 "Many of us who went to college in the post-World War II boom went on full scholarships. All financial aid was need-based. Increasingly that's not true anymore," said sociology professor Margaret Cerullo, who was influential in creating the scholarship. "For a lot of us, access to higher education is a deep principle."

Professor Cerullo (shown left) credits student work as an inspiration that made her see the need for the funding to address what she considers a social injustice. Her student Jamie Blair's Division III (senior) project work with undocumented students advocating passage of the DREAM act captured her interest.

Cerullo spent much of the past spring working with Hampshire's college advancement office on a proposal for a new funding source.

"We raised money from alums, prior donors, parents, and the graduating class. We asked students to dedicate their graduate gift to the undocumented student fund. We tried to raise money on every front we could," said Cerullo. "We wanted funding not for one year, but ongoing to ensure access for undocumented students."

A $250,000 gift further expanded the fund. With current funding over $300,000, the endowment can now support one student every four years. The goal is to raise additional funds to establish an endowment sufficient to help an undocumented student attend Hampshire each year.
Media coverage: