Friday, September 21, 2012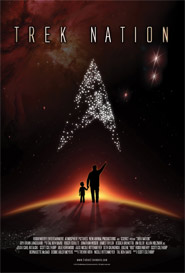 Attention, Trekkies:

Executive producer Eugene "Rod" Roddenberry—son of the legendary Gene Roddenberry—will screen Trek Nation at Hampshire College on October 11 at 7 p.m. in Franklin Patterson Hall. Admission is free and anyone who would like to attend is welcome.

Trek Nation trailer >>

Rod Roddenberry 92F will participate in a question-and-answer session with the audience following the screening. He is an alumnus of Hampshire College, where he studied film.

Trek Nation is a documentary examining the positive impact that Gene Roddenberry's Star Trek has had on people's lives, as seen through the eyes of his son. It documents a 10-year journey by Rod to explore his father's life, influence, and legacy. Cast members and crew from all five Star Trek programs are interviewed. Through interviews with devoted fans, including George Lucas and Seth MacFarlane, Trek Nation allows Rod—and the viewer—to see his iconic father from a unique perspective.

Rod Roddenberry has been chief executive officer of Roddenberry Entertainment since 2001. Roddenberry Entertainment continues to pioneer the development of innovative science fiction through graphic novels, comics, and television and film projects, including the critically acclaimed Trek Nation.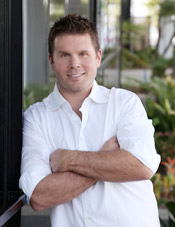 Rod is also president of the Roddenberry Foundation, which "supports and inspires efforts to expand new frontiers for the benefit of humanity."
The foundation funds innovative solutions to global issues in science and technology, the environment, education, and humanitarian advances.