Tuesday, November 13, 2012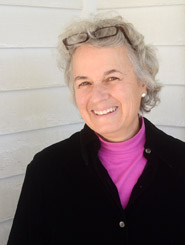 Four years ago Hampshire College photography professor Sandra Matthews established the Trans-Asia Photography Review. With the journal, she wanted both to recognize the rich history of nonwestern photography and to explore exciting contemporary work coming from the region.

TAP Review has built a strong community of scholars and artists with interests in Asian photography, a network that is growing both internationally and in the Five College area.

An issue now publishes online each spring and fall. The fifth, built around the theme "The Aftereffects of War in Asia: Histories, Pictures, and Anxieties," just went live and is guest edited by Professor Young Min Moon of the University of Massachusetts.

The editorial board is international, with local members including Professor Samuel Morse from Amherst College and Professors Ajay Sinha and Anthony Lee from Mt. Holyoke College. - all three are art historians - as well as Professor Young Min Moon, the guest editor of the current issue.

Hampshire College graduate Jamie Maxtone-Graham 80S, a photographer and filmmaker who lives and works in Vietnam, got involved initially by publishing a curatorial project in the journal. He, too, is now a member of the editorial board and is currently managing a lively Facebook page for the Trans-Asia Photography Review.

The audience for TAP Review is both academic and nonacademic, Matthews says. It includes photographers as well as people who write about Asian visual culture from a variety of disciplinary and interdisciplinary perspectives.
The journal brings together the perspectives of curators, historians, photographers, anthropologists, art historians, and others to investigate historical and contemporary photography from Asia as fully as possible.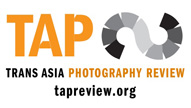 More >>

For more information about TAP Review, please contact Professor Matthews at samHA@hampshire.edu.