Tuesday, April 16, 2013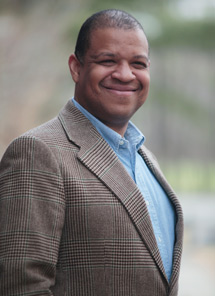 Byron McCrae will join Hampshire College as dean of students, President Jonathan Lash has announced.

Dean McCrae served most recently as vice president and dean of student life at Washington & Jefferson College in Pennsylvania. He has also been a member of the student affairs staffs of Sarah Lawrence College and the San Francisco Art Institute.

McCrae holds a doctorate in educational leadership, administration, and policy from Fordham University as well as a master's in higher education from Syracuse University and a bachelor's degree in communications arts from Salisbury University.

"He will bring a strong commitment to the values of diversity, engagement, and inquiry that characterize the Hampshire community," said President Lash in making the announcement.

McCrae said: "The intellectual, scholarly, and artistic work of Hampshire students, and the entrepreneurial and creative social change work being done by Hampshire students is incredibly impressive and inspiring. I look forward to engaging with students and with Hampshire's innovative and dedicated faculty and staff in my new position. I am excited to work with a Student Life team that is committed to student success."

McCrae will join the College full-time following the close of the semester.