Wednesday, May 1, 2013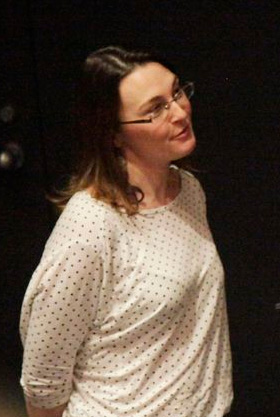 Sarah Hart-Agudelo (pictured right) and Amy Putnam received the 2013 Carol and Blair Brown Staff Excellence Awards, presented May 1. Hart-Agudelo is associate director of alumni and family relations, and Putnam is theatre technical director.

The awards recognize staff members who, individually or as members of a team, have made an exceptional contribution to Hampshire College. Nominations can be made by any member of the campus community.

Hart-Agudelo was recognized for her organizational skills and the more than 40 events she coordinates each year for Hampshire alumni, family, and friends. President Jonathan Lash also praised her work with the College's Cuba Travel Program.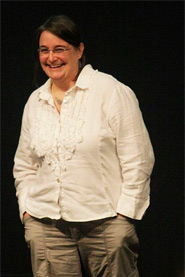 Putnam's engagement with students, advocacy for women, and efforts to bring outside theater talents to Hampshire are what helped win the award for her. In particular, President Lash noted the importance of Putnam's role in acquiring a theatre LED light system that reduces operating costs and Hampshire's carbon footprint.

Former chair and longtime member of the Hampshire College Board of Trustees Blair Brown, and his wife Carol, established the award to recognize and provide encouragement for staff as they play their essential part in the Hampshire community: "No school or college can function, let alone flourish, without the dedication of staff. We recognize their dedication that has contributed to the growth of Hampshire College."