Monday, May 20, 2013
Professor of Ecology Charlene D'Avanzo and Assistant Professor of Mathematics Sarah Hews were chosen as recipients of the 2013 David Gruber Awards for Excellence in Advising and Teaching.

Established by David Gruber 72F, the awards are intended to showcase faculty excellence at Hampshire College while encouraging the spread of ideas and methods that help professors provide students with the best education possible. Each recipient receives $10,000 in recognition, which Gruber feels is a way to reward and honor exceptional teachers like the ones at Hampshire who proved so important to his own education.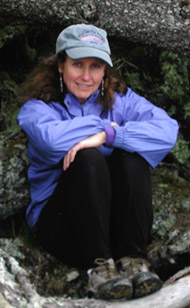 Professor D'Avanzo, the recipient of the Gruber Award for Advising, has been a faculty member at Hampshire for more than 30 years. In addition to her work teaching ecology, natural history, and environmental science, numerous National Science Foundation grants have allowed her to focus on improving college biology and ecology teaching nationwide. She taught her final Hampshire course, Sustainability in Practice, this spring, and will be going on a terminal sabbatical in fall 2013 before retiring.

The call from Hampshire College President Jonathan Lash informing her of the award was a welcome surprise.

"I was astonished, and delighted," said D'Avanzo. "The timing of this couldn't be better. To end my career at Hampshire with this award is perfect."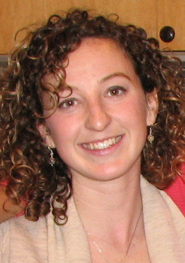 Professor Hews, who received the Gruber Award for Teaching, has developed mathematics courses that involve applying mathematical concepts to biological and physical systems, using them to tackle real-world problems. As a new faculty member, the award is an affirmation that she is contributing to the College's continuing academic innovation.

"This is my second year at Hampshire, and it's really exciting to know I'm on the right track," she said.

Hews added that the College has provided an ideal mix of support and freedom that lets her design courses in ways that she feels will have the most impact on students.

"I definitely feel I can do things at Hampshire that I couldn't do anywhere else," said Hews. "I'm able to teach math in a way I always thought it should be taught."

For D'Avanzo, seeing new faculty like Hews becoming established at Hampshire is important for the continued academic growth of the College.

"Our young faculty are very strong. I'm really excited about them," she said.

The Gruber Awards selection committee consisted of students Derek Pyle 11F, Jennifer Viets 09F, Jhane Phillips 09F, and Zoe Getman-Pickering 09F. Choices were based on nominations by past and current students, co-workers, and other members of the Hampshire community.