Thursday, June 20, 2013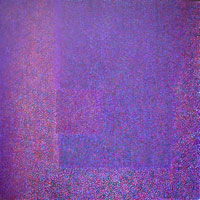 Hampshire College presents new work by Hadley artist Rita Edelman in a one-person exhibition titled A Vanished World. The show will run from June 20-August 15, 2013. There will be a reception with the artist on Saturday, June 22 from 5-7 p.m. This event is free of charge, and the public is invited.

Edelman makes large, abstract, monochromatic paintings that convey a quiet but charged sense and bring to mind Rothko's Chapel paintings.
Process figures strongly in Edelman's work, and the paintings serve as a visual record of her ongoing philosophical and material exploration of art and ideas. This exhibition represents her newest paintings, work completed within the last five years.

Gallery hours this summer are Monday-Friday, 10:30 a.m.-4:30 p.m., and by appointment on Sundays (call 413.549.5115). For further information, contact Carolyn Arnold at 413.559.5544 or carnold@hampshire.edu.