Friday, July 26, 2013
Edward Humes, a Pulitzer Prize-winning journalist and the author of a dozen nonfiction books, will speak at Hampshire College on Friday, August 30, at 7:30 p.m. in the Robert Crown Center. (Doors open at 7:15.)
A question-and-answer session and book signing will follow his talk. The event is open and admission is free.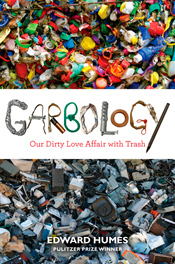 Humes will speak about his most recent book, Garbology: Our Dirty Love Affair with Trash, which was selected as the common reading for Hampshire College's entering class of fall 2013. All incoming students are reading the book this summer and will discuss it during orientation.

A graduate of Hampshire, Humes was a member of the entering class in fall 1975.

Garbology is the third in a trilogy of environmental books by Humes that also includes Eco Barons: The Dreamers, Schemers and Millionaires Who Are Saving Our Planet and Force of Nature: The Unlikely Story of Walmart's Green Revolution.

Of having his book selected as a common reading on campus, Humes has written: "It's always gratifying when people show interest in my books, of course, but more importantly, these are opportunities to start community-wide conversations about our nation's over-consumption, disposable economy, and incredibly wasteful ways. We Americans produce more trash per capita than any other people on the planet. Trash is the biggest thing we make and our number one export, with each American on track to produce a staggering 102 tons of garbage in a lifetime."

His other books tell stories of crime, juvenile justice, education, science, and medicine. No Matter How Loud I Shout: A Year in the Life of Juvenile Court received a PEN Award for nonfiction, and Humes's definitive account of a modern-day Scopes Trial, Monkey Girl, received Silver Gavel honors for its depiction of America's evolution wars.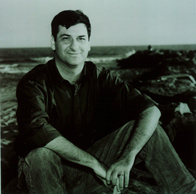 He received his Pulitzer for his newspaper coverage of the military. He has taught writing, journalism, and literary nonfiction at both graduate and undergraduate levels, and he has written for the New York Times, The Los Angeles Times, Sierra Magazine, and Los Angeles Magazine.

For more information, contact the dean of students office at 413.559.5412
photo credit: David Bayles