Tuesday, August 20, 2013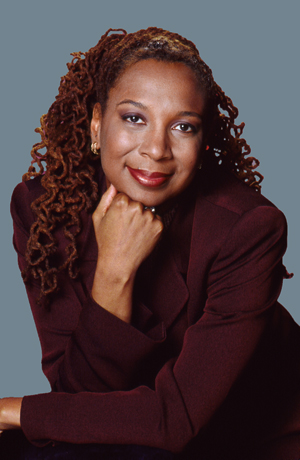 Hampshire College invites the public to the 16th Annual Eqbal Ahmad Lecture on October 31. The featured speaker is civil rights expert Kimberlé Crenshaw. The lecture is free and open to the public, and will be held in the Robert Crown Center at 4 p.m.

Crenshaw, professor of law at UCLA and Columbia Law School, is a leading authority in the area of Civil Rights, black feminist legal theory, and race, racism, and the law. She is currently the faculty director of the Critical Race Studies program at UCLA Law School.

Her articles have appeared in the Harvard Law Review, National Black Law Journal, Stanford Law Review, and Southern California Law Review. She is the founding coordinator of the Critical Race Theory Workshop, and the co-editor of the volume Critical Race Theory: Key Documents That Shaped the Movement. Crenshaw has lectured widely on race matters, addressing audiences across the country as well as in Europe, India, Africa, and South America.

A specialist on race and gender equality, Crenshaw has facilitated workshops for human rights activists in Brazil and in India, and for constitutional court judges in South Africa. Her groundbreaking work on "Intersectionality" has traveled globally and was influential in the drafting of the equality clause in the South African Constitution. Crenshaw authored the background paper on Race and Gender Discrimination for the United Nation's World Conference on Racism, and served as the Rapporteur for the conference's Expert Group on Gender and Race Discrimination.

Crenshaw has worked extensively on a variety of issues pertaining to gender and race in the domestic arena including violence against women, structural racial inequality, and affirmative action. She has served as a member of the National Science Foundation's committee to research violence against women and has consulted with leading foundations, social justice organizations, and corporations to advance their race and gender equity initiatives.

In 1996, she co-founded the African American Policy Forum to house a variety of projects designed to deliver research-based strategies to better advance social inclusion. A founding member of the Women's Media Initiative, Crenshaw writes for Ms. Magazine, the Nation and other print media, and has appeared as a regular commentator on The Tavis Smiley Show, NPR, and MSNBC.

The annual Eqbal Ahmad Lecture honors the teaching, scholarship, and activism of the late Eqbal Ahmad, who was a longtime Hampshire College professor. Professor Ahmad's faculty colleagues, former students, family, and friends from around the globe have joined together to make this lecture series a continuing celebration of his life and work.

For further information, please contact Joanna Olin at 413.559.5521 or jlcPR@hampshire.edu.