Wednesday, December 18, 2013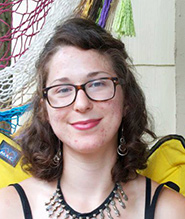 The American Chestnut Foundation has published an essay by Hampshire College student Olivia Biller 12S. Biller wrote about the reintegration of American chestnut trees into forests.

Most American chestnut trees succumbed to a fungal disease from imported Asiatic chestnut trees beginning in 1900 and are "largely functionally extinct," Biller said.

Chestnut trees produce large amounts of nuts, so reintegrating them into the American landscape benefits the entire ecosystem. "When the chestnut population decreased, nut production in the eastern woodlands decreased by 40 percent," Biller said. With hemlock, beech, oak, and elm trees all threatened by disease, Biller hopes that chestnut restoration can be used to create a template for protecting all trees.

Biller, who is a transfer student, approached her studies without much of a background in the sciences. "I was studying electronic music composition [before coming to Hampshire]," she said. "I had to relearn how to learn, and Hampshire was really helpful at helping me through that process."

"I never thought I'd be involved in the sciences, and my journey should be encouraging to other students who feel like science is an inaccessible field," she said.