Friday, February 28, 2014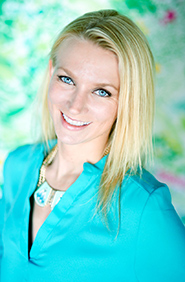 Hampshire alumna Christina Salway 00F, creator and owner of ElevenTwoEleven Design, an interior design company based in Williamsburg, Brooklyn, will be a contestant in the upcoming NBC reality competition American Dream Builders, hosted by Nate Berkus.

American Dream Builders will bring teams of interior designers and home builders together in a competition to renovate and redesign homes with creativity and style in short periods of time. The show premieres March 23 at 8 p.m. EST.

Salway's interior design and renovation projects have been featured in The New York Times, Boston Globe, and Better Homes and Gardens.

Her first publicity, a Boston Globe article, came from her Division III (senior project) at Hampshire, giving "another lease on life" to a 1970s RV. With her Div III committee - design and innovation for social change instructor Colin Twitchell and professors Sura Levine, Gretchen Schneider, and Karen Koehler, who Salway says all challenged her "to explore the various perspectives of architecture and examine my own project from historic, aesthetic, and pragmatic angles" - and maker resources at the College, Salway converted the RV into a cozy guest-cabin for her first clients.

"When I was in high school, I frequently dragged home things that I'd discovered abandoned in the alleys of my neighborhood," says Salway. "And then when I arrived at Hampshire, everyone was so accepting of that same salvage-recycle-renovate philosophy, it only reinforced that idea as I entered into my professional life."
Photo by Charlotte Jenks Lewis