Thursday, March 6, 2014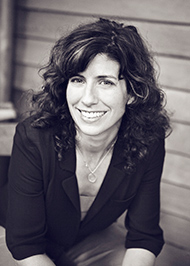 Lorrin Thomas, author of the award-winning book Puerto Rican Citizen: History and Political Identity in New York City will speak in Hampshire's Red Barn on March 31 at 6 p.m. The event is free and open to the public.

Thomas is a professor in the department of history at Rutgers University. Her research explores ideas about rights and equality in the twentieth century Americas.

Puerto Rican Citizen received the Theodore Saloutos Memorial Book Award in American Immigration History and was awarded honorable mentions for the Casa de las Americas Prize and the Puerto Rican Studies Association's Frank Bonilla Book Award.

Published by the University of Chicago Press, Puerto Rican Citizen traces the complex meanings of citizenship for Puerto Ricans in the United States: "By the end of the 1920s, just ten years after the Jones Act first made them full-fledged Americans, more than 45,000 native Puerto Ricans had left their homes and entered the United States, citizenship papers in hand, forming one of New York City's most complex and distinctive migrant communities. In Puerto Rican Citizen, Lorrin Thomas for the first time unravels the many tensions—historical, racial, political, and economic—that defined the experience of this group of American citizens before and after World War II."

Professor Thomas also underscores the important relationship between Puerto Ricans and African Americans within New York City, principally within neighborhoods like Harlem. She argues that their political coalitions were instrumental in changing the political landscape of the city while also laying the groundwork for new ways of thinking about and discussing political organizing through racial coalitions. In many ways, the eventual recognition and political power of New York Puerto Ricans came about through their cultural, social, and political alliances with the city's African American community.

Professor Thomas is at work on a new book, a study of the politics of human rights around the Americas in the wake of the social and political movements of the 1960s.

For more information, please contact Hampshire College Associate Professor of Sociology and American Studies Wilson Valentín-Escobar at wvSS@hampshire.edu.