Monday, April 14, 2014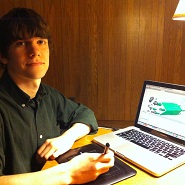 Joshua Reynolds 10F has been awarded an Earl Ubell Science Information Grant.
Ubell Grants support academic projects that explain science to popular audiences through such means as journalism, documentary photography, film, or video. Hampshire College alumnus Michael C. Ubell 70F established the grants in honor of his father, the late Earl Ubell, whose distinguished career has influenced generations of American science writers.

For his Division III project, Reynolds is creating an educational children's picture book, illustrating the geologic history of the Earth in a style that appeals visually to young readers. Reynolds says the book will also "touch on issues of climate change and human impact on the environment." His Div III faculty committee is ecology professor Noah Charney and education and cognition professor Tim Zimmerman.

Reynolds says his book will be geared toward children in grades 3 through 6, but hopes that the book can also "be appreciated by a range of audiences who want a better conceptual understanding of environmental science."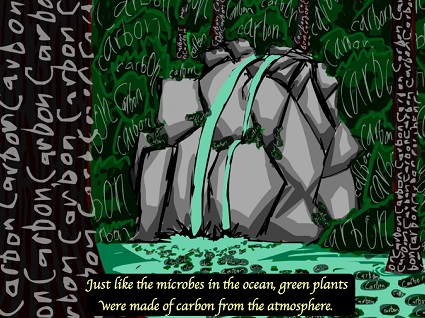 Reynolds will use the grant funds to self-publish demo copies of his book to test the story with young audiences, and to advertise the book to locations that may carry it in the future, such as the Hitchcock Center for the Environment. Additional funds will be used to create large, full-color prints for Reynolds' Div III gallery show, which will be in the College's main gallery May 8-11.

"I'm very grateful for this grant, which will enable me to share my work with communities that require an engaging, visual approach to environmental education, especially those lacking accessible scientific resources," Reynolds said.

Earl Ubell began his career at the New York Herald Tribune as a messenger and rose to science editor, a position he held from 1953 to 1966 before transferring to the then-new medium of television. He was health science editor for WCBS-TV from 1966 to 1972, and from 1978 to 1995. He served as the news director for WNBC-TV News from 1972 to 1976.

Ubell covered such notable events as the first Sputnik flight in 1961 and the first U.S. manned space flight in 1962. He carried out scientific research at major laboratories, and was the author of eight books (one co-authored). His numerous awards for journalism, medical reporting, and science writing include an Emmy in 1970 for the New York area of the National Academy of Television Arts and Sciences and the Donald Salmon Award for significant contribution to development of the arts in that same year.