Thursday, May 15, 2014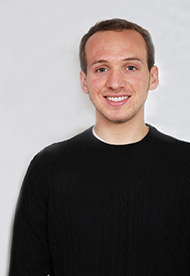 Jonah Taylor 11S was awarded a 2014 American Inhouse Design Award from Graphic Design USA. The awards honor the best design from within companies across a number of categories.

Taylor's award recognizes the work he did while interning at PolicyMap, a data and mapping tech startup based at the Reinvestment Fund in Philadelphia. He describes the internship as a "a mixture of design work, including user experience, marketing communications, and data visualization."

Taylor redesigned the organization's software interface and marketing website, both launched in March.

The internship was a key component of Taylor's Division III (senior) project, which focused on brand identity and interaction design. He graduates from Hampshire on May 17, 2014, and has accepted a position with PolicyMap as a user interface designer as a result of his internship.