Alum Action Group Announces New Members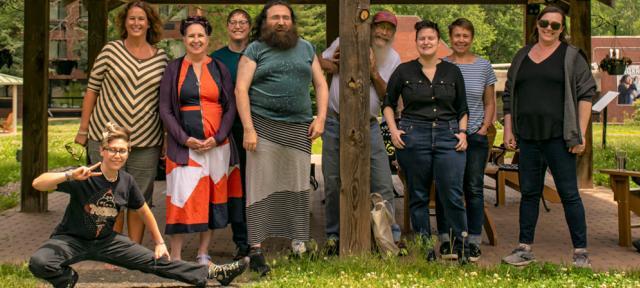 The Alum Action Group (AAG) is excited to announce the selection of seven new members from a diverse and highly qualified applicant pool.
Diane Travis 97F, Jeff McGowan 80S, Raven Manocchio 92F, Paola Panero 79F, Christopher-Rasheem McMillan 03F, Sahar Mirsepassi 12F, and Paul Model 75F begin their three-year terms on July 1. Welcome!
We say thank you and farewell to outgoing members: Leslie Hiebert 73F, Lila Menard 16F, Jeff Ritter 78F P14, Sarah Gordon 09F, Carol Bergman 72F, Jacob Reider 83F P10, and Tracy Calvan 74F P10. Stephanie Allen 99F is ending her term as chair and Flavia Vidal 88F is the incoming chair. Total membership of the AAG will continue at 17 members.
The AAG works to connect alums to each other and the College in ways that support Hampshire's mission and goals, and to provide meaningful engagement for the alum community as a whole. We work closely with Alumni and Family Relations on fundraising, volunteer efforts, and on projects that utilize our community's many strengths.
We are always interested in hearing from you and invite you to reach out to the AAG at alumactiongroup@hampshire.edu with any ideas, feedback, comments, or new ways to engage and connect Hampshire alums. You can also connect with us on Hampshire Network.
Biographical information of the new and current AAG members will be posted soon.
1