Alum Dan Inglis to Direct Hampshire Chorus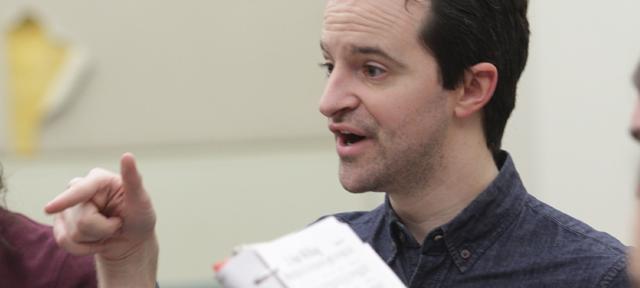 Alum Dan Inglis has recently become director of the Hampshire College Chorus.
He brings years of experience as an award-winning choral director, multi-instrumentalist, and certified master teacher of Estill Voice Training. Since teaching his first private lessons as part of his Div III— and logging his first podium time with the Hampshire College Chorus as assistant director, in 2003 —Inglis has built a thriving business out of private lessons and gained renown as a choral director and freelance musician throughout the area.

He also plays organ in the rock band Matt Byrde and sings with the Illuminati Vocal Arts Ensemble.

"This is a great time to get involved in reinventing the Hampshire College Chorus," Inglis says. "Singing is important to people all over the world, and Hampshire College should have a chorus that matches its unique identity."

Rehearsals are Monday and Wednesday from 4 to 6 p.m. in the Music and Dance Building's Recital Hall.
1