Alums in Publishing Reunite at Book Arts Fair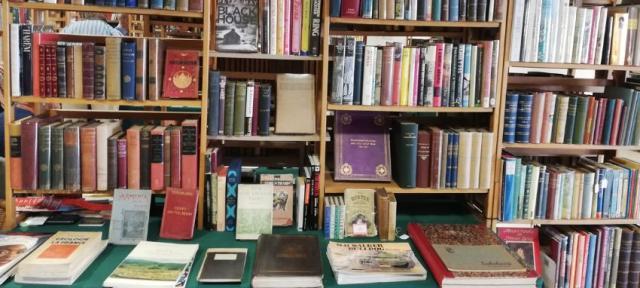 The annual Northampton Antiquarian Book, Ephemera, and Book Arts Fair, now in its seventh year, draws buyers, collectors, librarians, ephemera specialists, and booksellers from throughout the New England and Mid-Atlantic states. Called "a celebration of the book," the fair showcases used and antiquarian books, artist books, ephemera, fine letterpress printing, bookbinding, and papermaking.
This year, Mark Brumberg was excited to welcome Sarah Horowitz—a fellow Hampshire alum—who delivered the fair's keynote address, "What Baba Yaga Taught Me: Wisdom from the Wild Witch of the East," on Friday, December 2.
In her address, the writer and illustrator discussed her newest artist book, Baba Yaga, a limited edition of only 40 copies that she illustrated with gouache hand-colored etchings. Her retelling is based on the Eastern European folktale, originally recorded by Aleksandr Afanas'ev and translated by W. R. S. Ralston. 
A student of art and printmaking while at Hampshire, Horowitz creates prints and drawings and produces hand-printed and -bound artist books under her imprint, Wiesedruck. Her work centers on formal aesthetics and the natural world, with an emphasis on the ephemeral and memory. Her books revolve around her own prints, texts, and poems, as well as writing by select artists, such as Paul Celan, Kadya Molodowsky, Paul Auster, Virginia Woolf, and Edgar Allan Poe.
The Northampton Book Fair, a celebration of the connections among art, history, and publishing, took place Friday, Dec. 2, 5–8 p.m., and Saturday, Dec. 3, from 9 a.m. to 4 p.m., at the Northampton Community Arts Trust. Attendees will find a trove of rare books, literary first editions, historic manuscripts, small-press publications, and zines.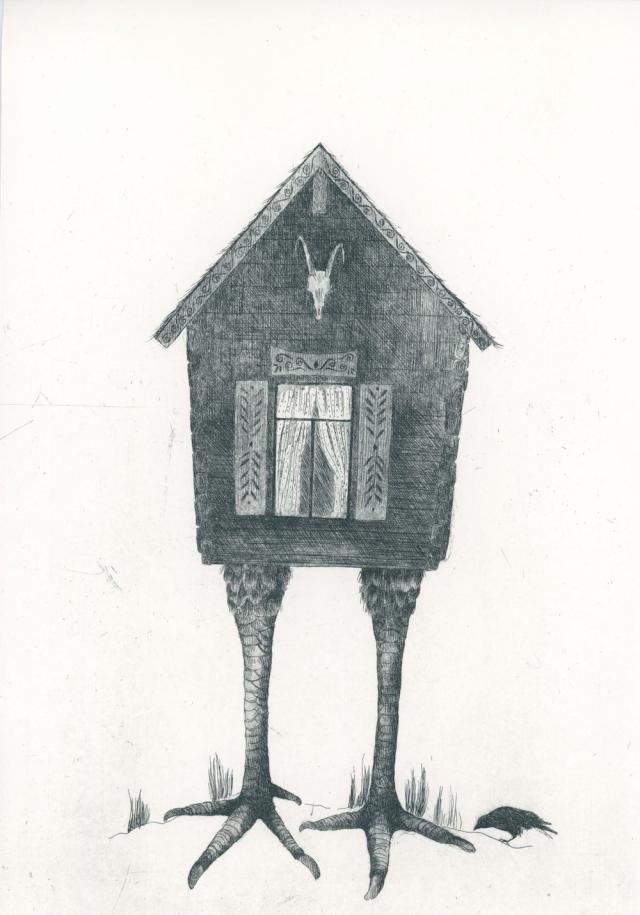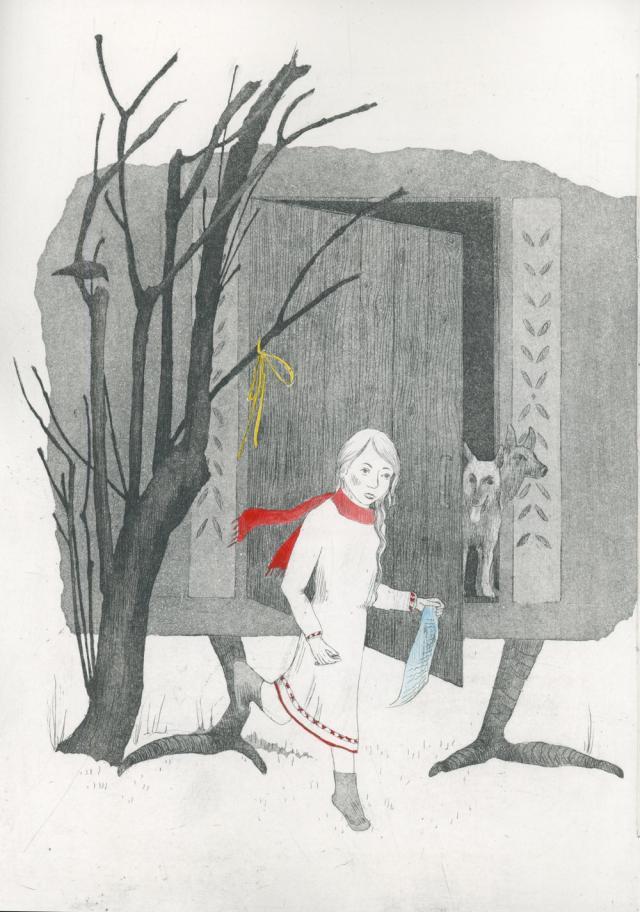 1