Animated Film Takes Owen Neuburger from Div III to Pixar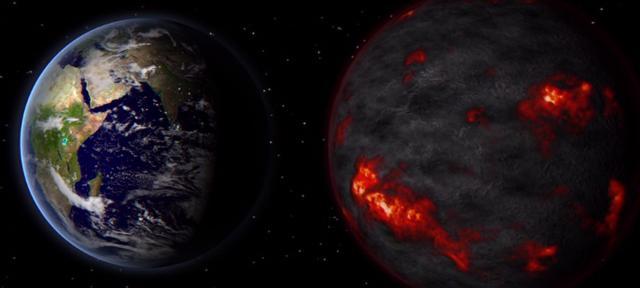 Before graduating, in spring 2016, Owen Neuburger was hired at Pixar studios. His experience in creating the animated film Union for his Division III capstone project, he says, was an important reason why. 
Neuburger, now a technical director in Pixar's rendering department, came to animation unexpectedly: He was going to concentrate in computer programming but in his second semester took an introductory 3-D animation course. He then continued the following year with Associate Professor of Media Arts and Sciences Chris Perry, an Academy Award-winner for technical achievement in animation. Perry would end up as his Div III chair, with Professor of Computer Science Lee Spector the other member of the committee. Neuburger's talent with animation, coupled with his computer programming background, gave him a diverse skill set that proved a good fit at Pixar.
"Those two fields go well together side by side, and I use both a lot professionally," he says.
Neuburger called his Div III Computer Graphics Production as a Leader and Generalist. At the core of the project was Union, a three-and-half-minute film showing the collision between two planets, which he wrote and created from start to finish.
"I think I've just always been fascinated by the idea of a planetary collision, and especially if Earth was involved, what it would mean for the people on it," says Neuburger. "It's incredibly morbid, but I thought it would be a challenge to try and depict it, and also lent itself well to a project in computer graphics and storytelling."
In the conceptual stages of the movie, he says Spector and Perry suggested he watch Lars von Trier's Melancholia and read Neal Stephenson's novel Seveneves, both of which feature similar situations. He did, and they solidified Neuburger's interest in doing, as he put it, "my own amateur take on the story of planetary apocalypse."
Spector observed that Owen didn't just develop impressive technological and artistic skills in this project, although he certainly did that. "He also paid serious attention to the context of his work in several disciplines," Spector says, "for example by consulting Hampshire professor Salman Hameed on the physics of planetary collisions."
Neuburger collaborated with classmate Zoe Hazlett, who worked with him on texturing some of the 3-D models in the film. Along the way he became fluent in the many disciplines involved in 3-D animation and in platforms such as the 3-D modeling program Maya and RenderMan, a rendering program developed by Pixar that Neuburger now uses daily at his new job. As part of his Div III, he also documented the filmmaking process and revealed the behind-the-scenes work that isn't apparent in the movie "either because it never went in or was all the things that failed," he says.
Hampshire's animation program is consistently recognized nationally in the trade by Animation Career Review and others, see http://hamp.it/animation.
"Div III isn't about making an amazing project," says Neuberger. "It's about learning. In my opinion, if you do a project that turns out exactly how you wanted, you're not doing a hard-enough project. I saw a lot of things I could have improved after I finished Union, but I was able to show it and say 'this is what I did, these are the skills I have, I hope you'll consider me for a job.' I would not have traded that experience for an easier project."
Neuburger's impact is still being felt at Hampshire, as a short film he made prior to his Div III will soon help teach principles of neuroscience to students around the country. Neuburger began creating a video, The Neural Underpinnings of Electrophysiological Recordings: From Post-Synaptic Potential to Recordings at the Scalp, in fall 2014 as an independent study with Associate Professor of Developmental Cognitive Neuroscience and Dean of the School of Cognitive Science Jane Couperus.
"I wanted to make a movie as a trial run for my Div III project, and Chris was aware that Jane was in need of a student to make this video," says Neuburger.
Couperus was seeking funding to develop, in collaboration with colleagues at the University of Richmond and Claremont McKenna College, a curriculum to teach undergraduates electroencephalography/event-related potentials (EEG/ERP) brain-imaging technology. A National Science Foundation grant awarded in fall 2016 funded the project, and Neuburger's video is a prime example of the intent to make the curriculum less lecture-based and instead more engaging, Hampshire-esque.
"That feels great," he says. "I didn't know the full extent of what that video would be used for when I was making it."
Neuburger is currently working on the Pixar feature Cars 3, due for release in June.
1