Barnard and Columbia Professor Neferti X. M. Tadiar to Deliver 13th Annual Schocket Lecture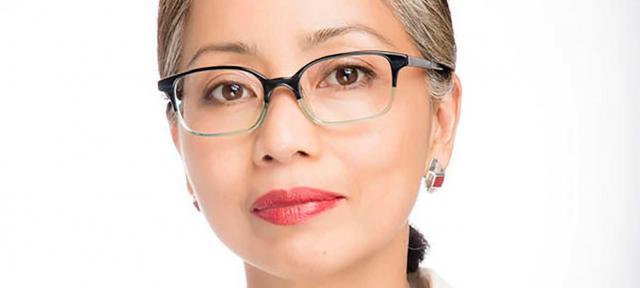 The thirteenth annual Eric N. Schocket Memorial Lecture on Class and Culture will take place Thursday, March 24, 2022, from 5–6:30 p.m. in the Main Lecture Hall of Franklin Patterson Hall. Professor of Women's, Gender, and Sexuality Studies at Barnard College and Columbia University Neferti X. M. Tadiar will deliver a talk titled "Life Advanced, Life in Arrears, Live Borrowings."
Tadiar describes the presentation:
"In this talk, I provide an account of the social relation between life worth living and life worth expending in a global urban economy where all life serves as a direct means and source for the extraction of capitalist value. Drawing on examples of Filipino/a reproductive work in the global service industries (domestic, care, shipping, BPO), I discuss the way the disposable life-times of a worldwide servant strata are placed in the service of producing the valorizable life-times of globally enfranchised citizen-subjects. The service/servant strata advance life to the subjects of capital even as they themselves remain constantly in life arrears. I probe the full meaning of this condition of being in life arrears by examining how such serviceable life is intertwined with absolutely expendable life – exemplified by the urban poor targeted for extra-judicial murders in the financialized enterprise of Duterte's "war on drugs". Finally, I discuss the practices of "live borrowings" in the work of Resbak, a coalition of artists critically protesting against this state-sponsored capitalist expenditure of life, in order to reflect on how we might approach life deemed waste without politically redeeming it in the form of valued life."

Neferti X. M. Tadiar is professor of women's, gender, and sexuality studies at Barnard College and Columbia University. She is the author of the books, Things Fall Away: Philippine Historical Experience and the Makings of Globalization (2009) and Fantasy-Production: Sexual Economies and Other Philippine Consequences for the New World Order (2004). Her new book, Remaindered Life (Duke University Press (2022), is an extended meditation on the disposability and surplus of life-making under contemporary conditions of global empire.
 
Professor Eric Schocket taught American literature at Hampshire College from 1996 until his death in 2006. A much-admired teacher and colleague, his courses inspired a generation of students. Nationally, he was a leading figure in working-class studies. His writings on figures like Herman Melville, Rebecca Harding Davis, William Dean Howells, and Langston Hughes engaged the important relationship between class and culture. His book, Vanishing Moments: Class and American Literature, was published in 2006.

Among the Hampshire College community, Eric is remembered not only for the skill and insight of his published works, but for the passion and humanity he brought to his work as a teacher, an advisor, and a colleague. The annual Eric N. Schocket Memorial Lecture on Class and Culture was established to honor Eric's memory and to further the field to which he was so devoted.
1